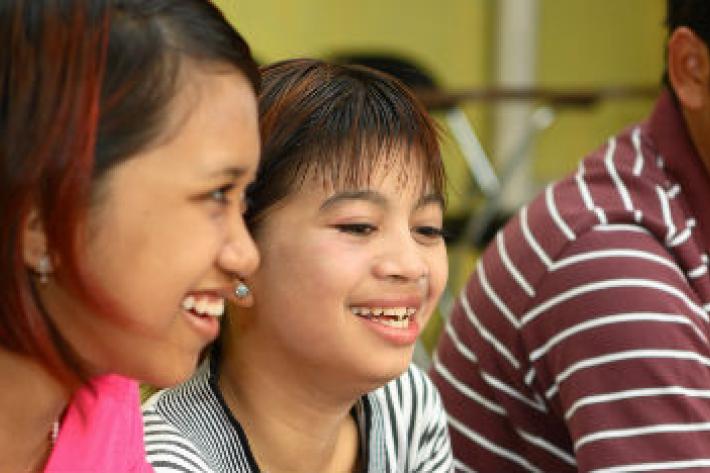 My name is Norhidayah Nadila and I am a peer educator working in Malacca for IPPF Member Association, The Federation of Reproductive Health Associations of Malaysia (FRHAM). 
Teenage pregnancies, among Malaysian youth, particularly between the ages of 10-19 years old, are on the rise. The figures based on the Ministry of Health 2011 statistics, has stirred public debate on the reasons for the increase. Much of the debate covers media perceptions which are tied up with societal standards of morality.
I have decided to cover the personal stories instead to show the realities faced by young mothers.
 My story is based on an experience I had at a home that provides care for pregnant unwed teenage mothers. A few months ago, I got a call from my State Manager who said that we were going to conduct a workshop. I thought it was for another juvenile home or institution but I was wrong, this time it was for a protection home for mothers below 22 years old.
On the day of the workshop, I was quite surprised to see these young mothers with 6 month and above pregnancies joining the activities. One thing that came to my mind at that time was "Oh my, they are so young and pregnant!" I am a normal human being and I definitely cannot run from reflecting on what I have seen.
 As the activities went on, I had the chance to talk to them and visit those who had just delivered their babies. It was an overwhelming feeling, listening to them. They told me about how scared they were to deliver their baby and how they missed their families, friends and home. They also asked me questions on how to express their regret and their loneliness.
Most of them in the home felt that they had disappointed their parents and felt guilty and sorry for that. They did not know how to express their regret in words because they were afraid that their parents would not listen and become angrier than before.
I felt the burden that they carried   and they kept blaming themselves for what happened. They were also lonely because they had no one to talk to or lean on. I asked one of the teenagers, did you expect this (pregnancy) to happen to you at this age? She replied that it was the result of her first sexual experience and she never expected to get pregnant. She never knew that shecould get pregnant during her first time.
After a talking with the young mothers and running the workshop, I learnt that they became pregnant because they were in relationships. Lack of access to information, due to taboos surrounding conversations on sex and pregnancy, is one difficulty faced by Malaysian youth who are unable to talk with family, friends and teachers about risks.
The mothers described their previous sex lives as consensual; but, the stories they told indicated external pressures may have led to sexual activity earlier than planned. Many faced difficulties at home and poverty. Unplanned pregnancy on top of this left them hanging – particularly without guides to turn to, for support.
These young mothers needed support mentally and physically to continue their lives and get back what they had lost. Some of them were rejected by their families and they may not have had any place to turn into. They are the most vulnerable because if they are being stigmatized and discriminated for their past, they will choose another dark path to live their lives.
We definitely do not want this to happen. These young mothers are brave and capable of taking control of their lives and choices in the future. It is up to us to work with them to give protection, education and support. Knowing this, perhaps, opens other possibilities - to re-evaluate their situations and stop judging them, based on their pasts.