"I had unknowingly transferred HIV to my wife and daughters"
"I was working as a salesman for a tobacco company, and while I was at the market, I accidentally fell over," says Bishnu. "My friends took me the Mission Hospital. The hospital did a scan and tested me for HIV. I was diagnosed positive." His wife, Mathura, who was with him at hospital, was also tested and found to be HIV-positive. "I had unknowingly transferred HIV to my wife and daughters", Bishnu says: both the couple's daughters, 18-year-old Mala and 14-year-old Mahima, are HIV-positive.
"At that time, I felt that HIV was a very dangerous disease – that if someone has HIV then he or she might die. I had no knowledge about HIV." Later on, through his contact with local organisations including the Family Planning Association of Nepal (FPAN), Bishnu got more information about the disease.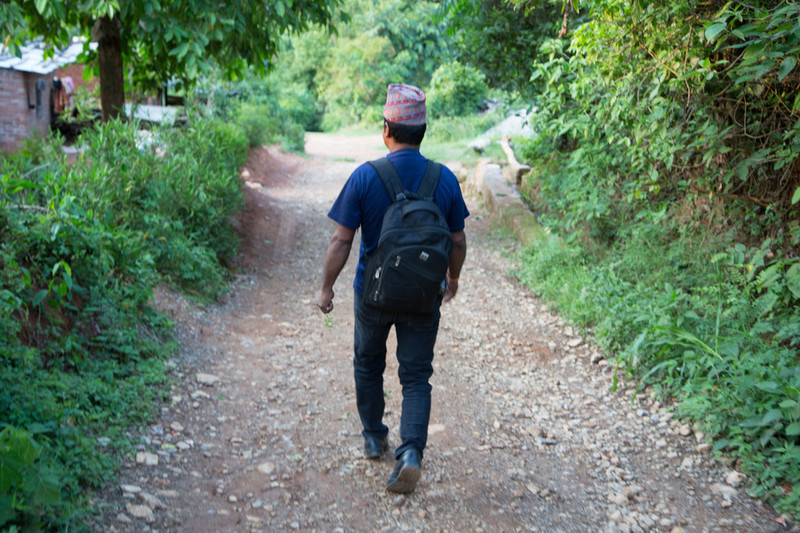 His experiences inspired Bishnu to begin volunteering for local organisations that support people living with HIV and run HIV awareness campaigns in the region. Today, Bishnu works as a community home-based care mobiliser for FPAN, travelling around local villages offering advice, support, information and contraception. He also explains to people how to prevent mother-to-child transmission.
He says children and young people need far more support. "Children affected by HIV/AIDS are given 1000 rupees per month for their nutrition and education," he explains. "This is OK for now but it's not enough. Also, it's only provided to children under 18, but there are so many children affected by HIV who need support for their higher education".
Stories
Read more stories about our work with people living with HIV