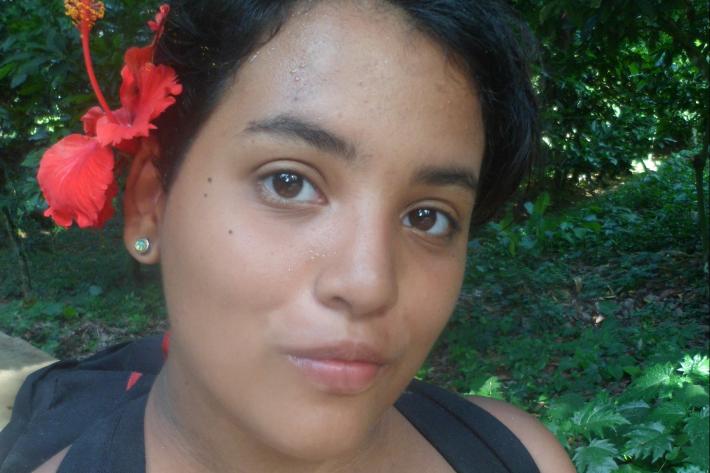 Vanessa Blanco - Youth volunteer in Asociacion Civil de Planificacion Familiar (PLAFAM), IPPF member association in Venezuela.
Venezuela currently has one of the highest teen pregnancy rates in South and Latin America, with 101 births per 1,000 women, aged 15 to 19 years old, (source: UN Population Fund).
One of the main reasons for the high teen pregnancy rate is the lack of sexuality education that is taught in schools, due to the lack of preparation and resources of educators on the subject as well as misinformation and lack of access to contraception and sexual health services  
It is therefore important to provide the correct resources to educators so that they are better equipped to implement comprehensive sexuality education from the beginning of school life for children and adolescents.
With safe, clear and updated information, the youth will have the knowledge necessary to plan their sexuality and avoid unintended pregnancies and sexually transmitted diseases.
In my personal experience giving workshops in public spaces and schools, I have realized that adolescents have an energy and interest in learning sex education because it is not an area that is easily found in their study centres, especially between the ages of 10 and 14 years.
This is why it is important to become an ally to them, providing them with the necessary tools to talk about sex.
I believe including sexuality education and family planning in elementary and primary education curricula is also an important step in empowering the youth on sexual and reproductive healthcare.
Finally, it is necessary that other young people like me who have the ability to understand and talk about sexual and reproductive rights do their best so that we can reach as many people as possible with factual and correct information on sexual health.