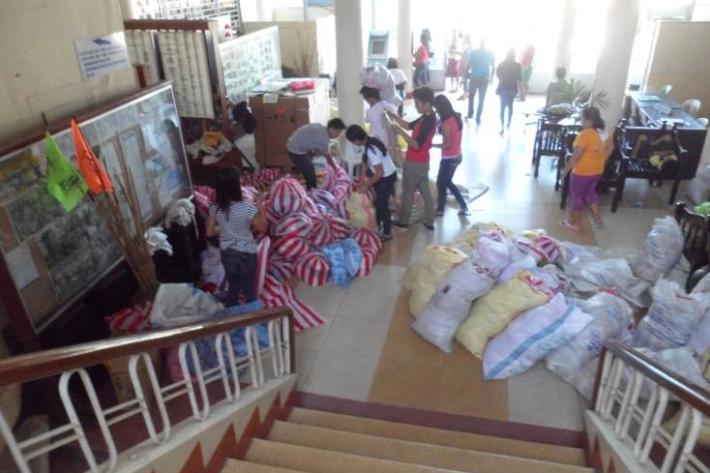 Not much has been published about the destruction caused by TS Yolanda in Panay Island, which is composed of the provinces of Iloilo, Aklan, Capiz and Antique. The FPOP team that conducted the rapid assessment found that the coastal communities in the four provinces have been severely affected by the storm. Houses and buildings were damaged prompting residents to stay in evacuation camps. 

In Iloilo province, 8 coastal municipalities were considered as hardest hit (Ajuy, Sara, Conception, San Dionisio, Estancia, Balansan and Carles). The public health facilities were damaged but functional. At the time of the rapid assessment, there were reported deliveries in the Rural Health Unit with some of the deliveries referred to the District Hospital due to complications (e.g., bleeding, placental retention). 

In the district hospitals, there were noted cases of gender-based violence among children as well as cases of sexually transmitted infections such as syphilis and gonorrhea.

In Aklan, Antique and Capiz provinces, the team was able to coordinate with the Provincial Health Office but was no longer able to visit the hardest hit municipalities.
In this area, FPOP is now setting up two operations centers, one in Iloilo City and another one in Capiz, and organizing one mobile team for each operation center. The whole operations will be supervised by FPOP's Chapter Program Manager in Iloilo, Ms. Monalisa Diones.

Immediately, the 2 mobile teams will coordinate with the local government units and organize the Reproductive Health Working Group that will eventually plan for the actual implementation of the Minimum Initial Service Package (MISP) for Reproductive Health in Crises.