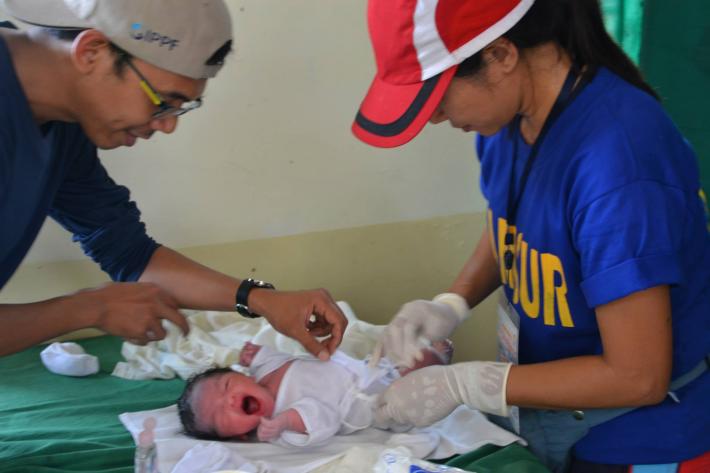 The first challenge for the FPOP Team was the long queue of vehicles in the seaport of Matnog (Sorsogon) that were bound for Samar province and Tacloban City. The Team waited for more than 12 hours before it was able to ride a ferry boat that took it to Allen (Samar). From Allen, it proceeded to Catbalogan City (Western Samar), where FPOP Samar Chapter is based. FPOP Chapter President, Dennis Cosmod, and Chapter Program Manager Bambie Espino took the team to the Provincial Capitol for initial coordination with the Provincial Disaster Risk Reduction and Management Council (PDRRMC). 

From Catbalogan City, the FPOP Team moved to Tacloban City and found the devastation of the place as Hiroshima-like or struck by an atomic bomb. There, the team coordinated with the City Mayor and the Provincial Social Work and Development Office. 

From Tacloban City, the team proceeded to the municipalities of Basey, Marabot and Giwan in Eastern Samar province. In these places, deliveries were also happening in partially-damaged public health facilities. 

In this area, FPOP will set up 3 operation centers and organize 3 mobile teams: 1 in Catabalogan City for the Western Samar area; 1 in Tacloban City and another 1 in Giwan for the Eastern Samar area. The operations will be supervised by FPOP Chapter Program Manager Bambie Espino.