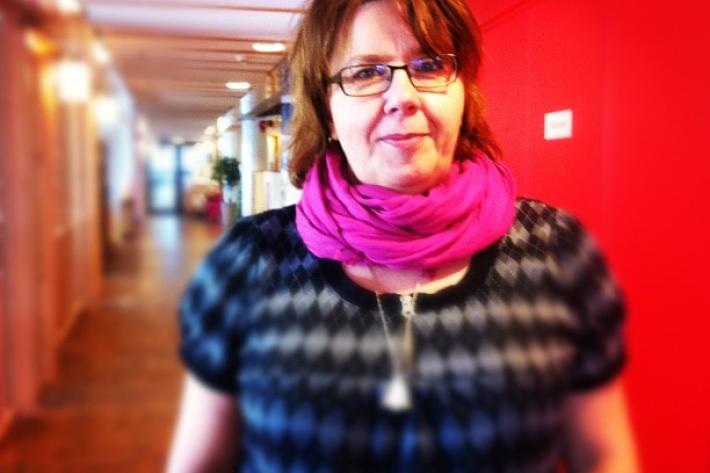 Did you know that Sweden has one of the highest rates of HIV convictions in the world?  Marielle Nakunzi, a lawyer at the Swedish Association for Sexuality Education (RFSU), IPPF's Member Association, is working to revise the laws and challenge stigma.
'Stigmatizing, counterproductive and lacking in legal clarity.' Sweden's HIV policy could be described this way – at least the part that makes it possible to punish a person who has transmitted HIV to someone else or who has exposed another to an alleged risk of transmission.
In Sweden a failure to comply with the HIV disclosure obligation, followed by unprotected sex, can result in charges of attempted aggravated assault and a prison sentence, even if the virus is not transmitted.
Thus people with HIV cannot legally have unprotected sex in any circumstance — even if they reveal their HIV status and have the full consent of their uninfected partner, since a person cannot consent to an assault.
So far over 50 people have been convicted of crimes related to HIV in Sweden. It has one of the highest rate of HIV-related convictions in the world, with 6.12 sentences per 1,000 people living with the virus, 60 times more than France and 24 times more than the United States.
Around 6,500 people are HIV-positive currently in Sweden and over 90 percent of them are on an effective anti-retroviral therapy.
But Sweden's use of criminal law in HIV cases is now being challenged as experts argue that people on effective anti-retroviral therapy have an extremely low risk of transmitting the disease.
While Swedish rights organisations have criticised the law, the legal status of HIV may mirror a more widespread belief. According to a report which assesses attitudes towards HIV since 1987, 40 percent of Swedes in 2011 believed HIV-positive people should avoid having sex altogether.
"These figures are insane," Marielle Nakunzi a lawyer at the Swedish Association for Sexuality Education (RFSU).
 "We have this tendency to think: if you are living with HIV, you have to tell me or the police will come and get you."
She and her colleague Andreas Berglof, Programme Officer at RFSU, are helping to tackle the stigmatization of PLWHIV. Part of this is working with NGOs HIV-Sverige and RFSL to bring about a change in the practise of Swedish criminal law.
"We have arranged over 15 workshops some in parliament, at Pride festivals, at book fairs and political rallies. The sensitisation campaign has generated opinion pieces in the press, and debates on radio and TV.
"Sometimes it is a case of phoning or tweeting journalists, questioning them over a hysterical 'AIDS monster' headline, or the phrase 'deadly virus'."
Throughout the three year project, the discussions about HIV began to change too.
"The media has started calling our organisations to get the facts right before they publish.
"Key agencies that had been sceptical or even hostile are now working side by side with us. Although the law has not yet changed the practice has – and courts issue much shorter sentences."
And then there was a landmark acquittal.
Last October a court of appeal cited a report from the National Centre for Communicable Diseases Control when it decided to acquit an HIV-positive man sentenced to one year in prison for having unprotected sex with four women who never contracted the virus. The report argued that prosecution was wrong as the risk of transmitting the virus is extremely low. It debunked the myth that HIV-positive people who are aware of their condition and take medication are the ones spreading the disease.
HIV-Sverige, RFSL and RFSU see the acquittal as a promising breakthrough.
Says Marielle: "We are waiting for the High Court to take this case, then we will have a statement we can use to urge prosecutors not to press charges.
"If we can show we make a change in one of the countries that has convicted the most people during the last 30 years, it will send a clear message to the rest of the world."