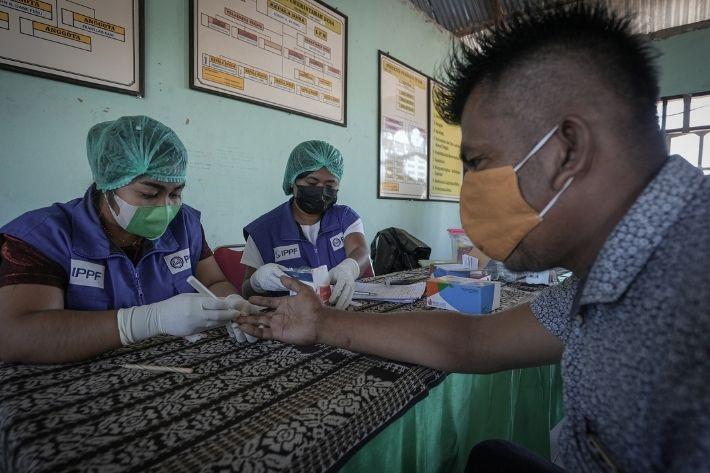 A series of disasters caused by Tropical Cyclone (TC) Seroja, which ranged from flash flood to landslide, swept the East Nusa Tenggara Province (ENT) of Indonesia on Saturday 3 April 2021, at near midnight. 
Cyclones – also known as a typhoons or hurricanes – are caused by wind that moves into the center of a low-pressure area surrounded by a high-pressure center zone. These wind movements may cause storms, heavy rains for hours, even days, and in turn may cause floods, high tides, and storm surges. Scientists say the climate crisis is making them more potent.
The proportion of high-intensity hurricanes has increased due to warmer global temperatures, according to a UN climate report released earlier this year. In addition, TC precipitation rates are projected to increase due to enhanced atmospheric moisture associated with global warming.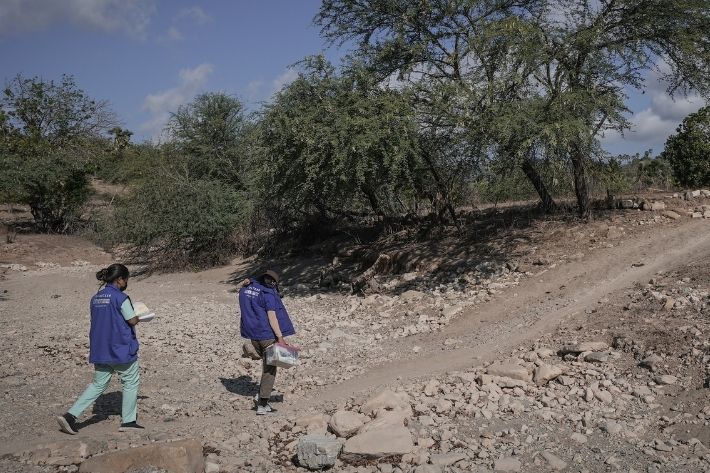 It is estimated that at least 272 people were killed by TC Seroja. Some were buried alive by landslides or swept away with their house by flash floods. Some areas are isolated due to the collapse of infrastructure, mainly bridges. High waves also hindered the arrival of rescue missions, and the airport was closed due to flooding.
The Regional Board Management Agency (BPBD) of Sabu Raijua Regency reported that Cyclone Seroja devastated 4,857 buildings. A total of 1,913 public facilities, including several community health care centers and their supporting units, and regional public hospitals, were also damaged.
Dealing with the effects of disaster
To deal with the effects of this disaster, the Administration of Sabu Raijua Regency requested support from IPPF's Member Association in Indonesia, Perkumpulan Keluarga Berencana Indonesia (PKBI), in the form of post-Cyclone Seroja reproductive health services for the community, an often overlooked but vital area needed in humanitarian responses. 
PKBI East Nusa Tenggara was able to provide sexual and reproductive health services, including psychosocial and IEC support, through static clinics, outreach/mobile services, and digital health services through social media. These services were supported by two doctors, four midwives, three clinical psychologists, and youth volunteers acting as Community Organizers.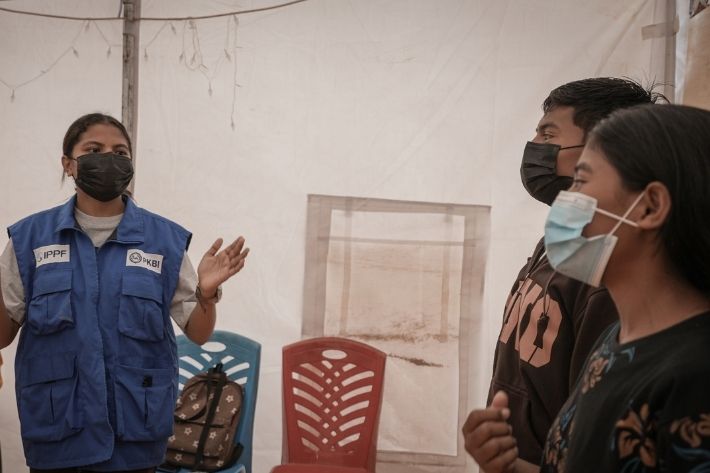 As the coordinator of the working group for the protection of women and children survivors of violence under the Gender-Based Violence sub-cluster, PKBI responded to the needs of survivors in coordination with stakeholders, NGOs, and religious leaders. This collaboration resulted in several agreements to support the provision of reproductive health services and SGBV assessments. PKBI also developed psychosocial support and referrals for SGBV survivors.
The disaster response from PKBI was provided through a SRHR tent located at Raerobo Village, and a mobile service for women, pregnant people, and the residents of Sabu Raijua Regency (including children, babies, adolescents, the elderly, and marginalized groups). For sexual and reproductive health services, PKBI provided the Minimum Initial Service Package (MISP), a globally agreed upon set of sexual and reproductive health (SRH) services that must be delivered in the wake of a disaster.
Through its static clinic services, PKBI  provided assistance to two survivors in the delivery and post-delivery process. 
Safe and friendly services
Additionally, PKBI utilized the power of social media and partner networks to garner support and supplies from the government and partner NGOs (the AIDS Commission, UNICEF, and WVI), the Ministry of Health, the provincial BKKBN (National Population and Family Planning Board), the Church of Gospel Council, and community leaders. PKBI also carefully ensured that public health facilities were friendly and safe for women, girls, and children.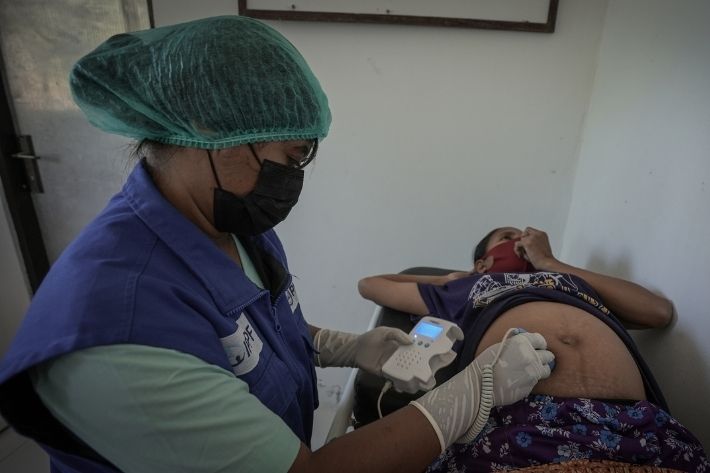 During the four months of their response, PKBI reached 2,954 direct beneficiaries with clinical services, and 13,371 people were reached through IEC (information, education, and communication) and public awareness sessions. PKBI also distributed 124 Dignity Kits (containing items such as sanitary pads, underwear and soap), 136 Baby Kits, and 136 Mother Pregnancy Kits.
PKBI carried out these response activities with full support from IPPF, the administrations of the district, sub-district, and village, as well as community and religious leaders in the Sabu Raijua district.
As the planet rapidly warms, extreme weather events like TC Seroja will become more disastrous and possibly harder to predict. Unless climate and emergency management policies are fixed, infrastructure damage and potential loss of life will increase. It's imperative that local organizations like PKBI are properly resourced and ready to respond to disasters with life-saving sexual and reproductive healthcare.