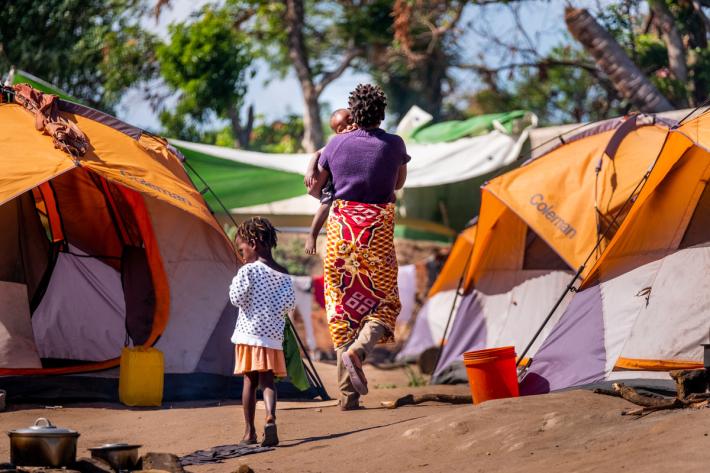 While most countries are currently struggling to respond to COVID-19, the pandemic poses a particularly dire threat in fragile and humanitarian settings. An estimated 1.8 billion people live in fragile contexts worldwide, including 168 million in need of humanitarian assistance. Approximately 1 in 4 of these are women and girls of reproductive age. 
Women and girls living in humanitarian crises stand to face additional risks in the face of COVID-19 as it can further burden weak health systems, disrupt supply chains for medicines and basic supplies, and spread quickly in overcrowded spaces and shelters or where there are insufficient hygiene and sanitation facilities. Furthermore, restricted mobility due to COVID-19 quarantine measures can impact access to essential health services as well as protection and response services for survivors of gender-based violence. 
Conflict and fragile settings now face a double crisis. First, there is the real effects and threat of COVID-19 on already stretched and under resourced settings. Second, there is the risk of secondary impacts on sexual and reproductive healthcare (SRH). Here, we can be informed by the 2014-2016 Ebola outbreak in West Africa, which demonstrated the numerous harmful consequences due to reduced access to sexual and reproductive healthcare caused by the epidemic. According to a report by UNFPA, these consequences included an increase in the risk of unplanned pregnancies, and in maternal mortality and teenage pregnancy rates. Fear of contracting Ebola at a medical facility, and a lack of trust in the health system to provide adequate protection of its own staff and clients were cited as indirect negative effects of Ebola on reproductive and maternal service utilisation. 
In any crisis there is a risk of sexual and reproductive healthcare being deprioritized. This is true, despite it being lifesaving and essential to upholding human rights. To address this, IPPF Member Associations (MA) prioritise lifesaving SRH services as outlined in the Minimum Initial Service Package (MISP). These services include emergency obstetric and new-born care, post abortion care, safe abortion care, contraception, clinical care for rape survivors, and prevention and treatment for HIV and other sexually transmitted infections. Implementing the MISP for sexual and reproductive health is not optional, it is an international standard of care that should be available at the onset of every emergency, including infectious disease outbreaks.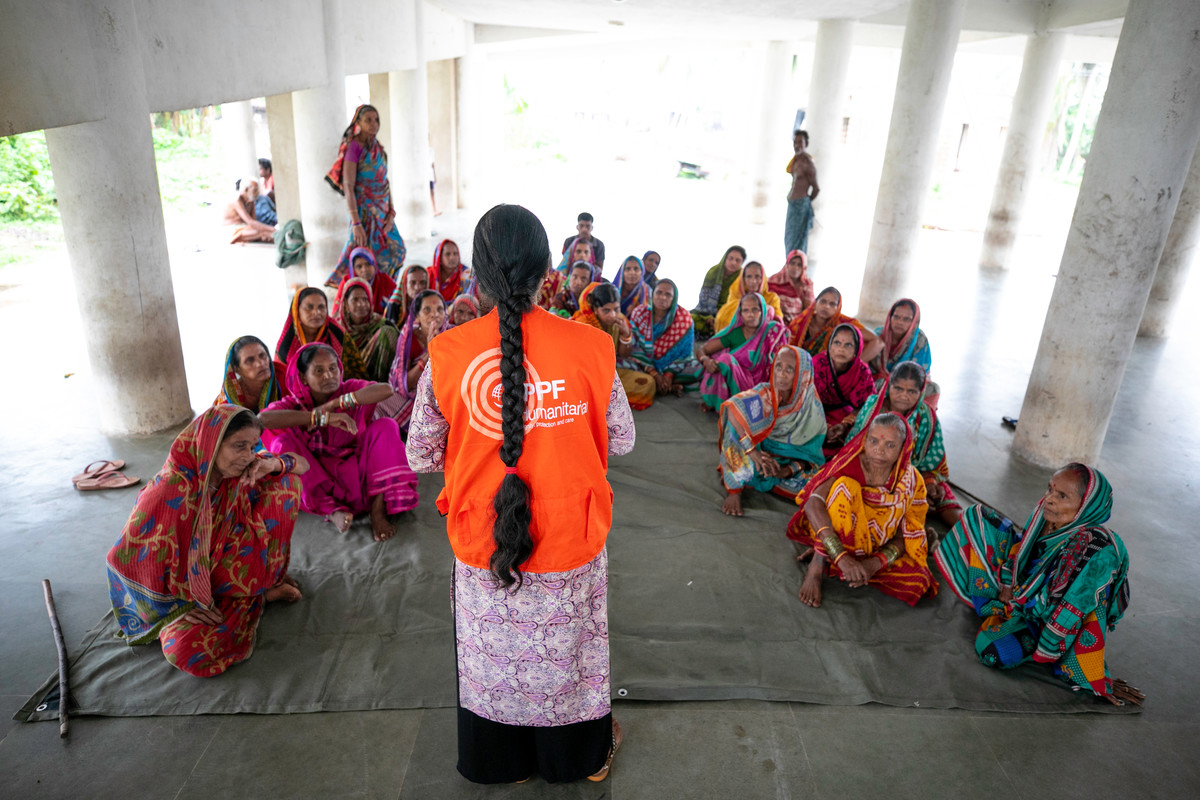 IPPF is a federation of local Member Associations, delivering care through a staggering 50,531 service delivery points in over 164 countries. In 2019, we served over 4.6 million clients in humanitarian contexts. Many of our Members Associations operating in these contexts have been affected by COVID-19, including Pakistan, Sudan, and Colombia.  Each have reported more than 100 closures of clinics and/or community-based service outlets. Midwives, nurses and community health workers are essential frontline providers of SRH in our humanitarian responses, and they require personal protective equipment and commodities to deliver services effectively and safely. Safe pregnancy and childbirth depend on qualified providers operating in adequate health facilities with strict adherence to infection prevention. IPPF is supporting Members Associations to secure infection prevention items such as face masks, gun thermometers and protective clothing, to ensure our healthcare workers around the world can continue their work safely. 
In 2011, I was deployed to Afghanistan where I worked in one of the largest maternity hospitals in Kabul with over 20,000 deliveries a year and supported a community midwifery education program operating in two rural provinces. At the time, the country was experiencing an escalation in armed conflict and political turmoil. Women faced numerous challenges to accessing critical SRH services due to social norms, insecurity, under-resourced health facilities and an over-stretched health workforce. 
It is difficult to imagine how COVID-19 would have further burdened our efforts. Yet, today, every province in Afghanistan has a confirmed COVID-19 case and health workers not only need to adapt their service delivery models but also face the risk of infection. IPPF's Member Association in Afghanistan, the Afghan Family Guidance Association (AFGA), has been supporting COVID-19 preparedness and response efforts through ingenuity and determination. AFGA has adapted their services by introducing an outreach model by community midwives and strengthening digital health platforms to ensure access to SRH counselling and information for women and girls.  While this has been a challenging time for humanitarian actors, it also has been an opportunity for innovation. 
The challenges now faced by the humanitarian sector are many. There is the risk of donor money being diverted away from existing humanitarian settings and toward the global COVID-19 response. Additionally, supply chain disruptions may impact populations more broadly, including through food insecurity and availability of medical commodities, creating even more vulnerability. Rapid and agile funding is needed in the early stages of an outbreak, especially for local organisations – like IPPF's Member Associations. They have the unique advantage of already being positioned on the ground, enabling them to mobilise quickly and leverage their relationships with partners, governments, and communities to provide context appropriate services to those most affected. 
Restrictions on movement aimed at controlling COVID-19 are also restricting humanitarian programming. We must pivot the way in which we respond in order to meet the needs of the most vulnerable. At the International Planned Parenthood Federation, we are responding to the COVID-19 pandemic in countries such as Nepal, Afghanistan and Sri Lanka by providing personal protection equipment and adapting our service delivery models. In the Pacific, we have launched a response to Tropical Cyclone Harold in Fiji, Vanuatu and Tonga. This is the first time we are facing the challenge of a response to a natural disaster – in an already remote location - in a COVID-19 environment. What would be a challenging situation in normal times is exacerbated by disrupted supply chain, mobility restrictions and the need to practise social distancing for those who have sought shelter in evacuation centres. It is clear that humanitarian emergencies will not stop happening during a pandemic, and it is our moral imperative as humanitarians to ensure women and girls are still able to access the sexual and reproductive healthcare they deserve. 
- Julie Taft, Humanitarian Director, International Planned Parenthood Federation