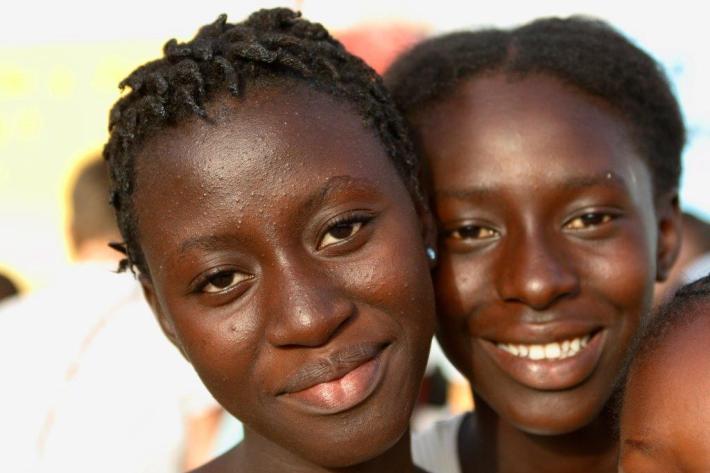 Princess of Africa, Yvonne Chaka Chaka is a member of the African Women Leader's Network and  IPPF supporter 
When I was a little girl growing up in Soweto my mother taught me from a very young age that everyone can make a contribution in the world we live in.

As I've grown up and travelled round the world I have been shocked to see that millions of  people, more often than not women and girls, struggle to make a contribution – not because they don't want to but because they don't have the power to make decisions for themselves.

When I talk about decisions, I mean quite basic decisions like how many children to have and when to have them, whether and who to marry, whether to go to school. I believe this lack of decision making power limits their ability to contribute.

If a girl has a baby at the age of 12, can't plan her future pregnancies, can't go to school and can't get an education she will struggle to get a job and will struggle to contribute.

And while that's a tragedy for them, it's also a tragedy for their communities and their countries – because denying women and girls their right to decide key issues in their lives keeps whole communities in an economic trap.

In South Africa and across the whole continent I've seen what happens when girls and women don't have a choice.

Growing up under apartheid had taught me that giving people their dignity is vital to building kinder, fairer societies which are not only possible but critical to creating a safe and secure world.

My mom was a domestic worker and, from my earliest days, I was very aware that we were poor. Life was all about hand-me-downs, surviving off charity from others.

Then, and now, I see that there is a global apartheid for women.

Women are dying unnecessarily in pregnancy and childbirth, of HIV, malaria and other treatable preventable and, in some cases, curable diseases. They have almost no access to basic health services, sexuality education or contraception and are trapped in a cycle of poverty and sickness.

Many women in Africa and other poor regions of the world are tragically missing out on basic healthcare because they lack the power to decide on their own fertility - denied this basic rights by governments and by tradition.

Investing in reproductive health is a no-brainer - it benefits individuals, communities, governments businesses and economies alike.

I think it's time to change. I think it is time that women and girls had the chance to decide for themselves. And that's why I am supporting the 'I Decide' Campaign which is being launched across the world by the International Planned Parenthood Federation.

Part of that campaign is a global petition urging world leaders to put sexual and reproductive health and rights at the heart of global development.

We can't beat poverty without safeguarding reproductive health and rights - that's why I'm supporting it and I'm asking you to.

IPPF is aiming to get one million signatures to present to UN Secretary General Ban Ki Moon in 2015. Please add your name and make a difference to millions of women, men and children around the globe.
Sign the petition www.ippf.org/idecide