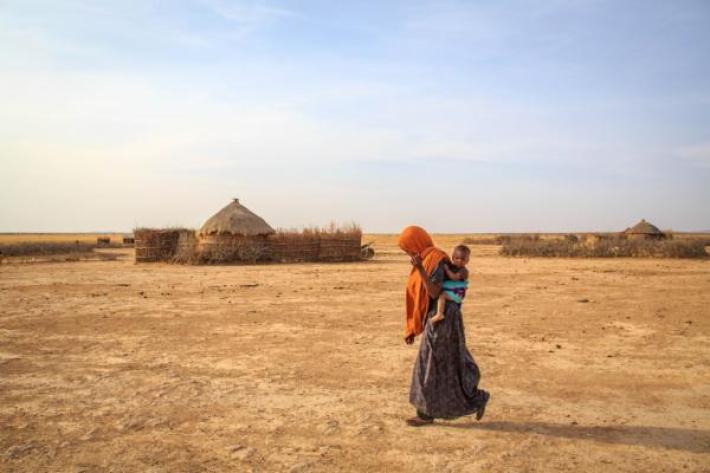 IPPF is an active member of the Population and Sustainability Network (PSN). PSN advocates for greater understanding of the relationships between population, health and sustainable development. PSN also promotes, designs and implements programmes integrating SRHR actions with other interventions. For instance, this year it brought a family planning component to a project combatting sexual violence in a Ugandan refugee settlement and established the Margaret Pyke Volunteers programme, which places medical clinicians at sites in developing countries with an identified SRH training need. 
Last month saw over 2,000 organisations from over 150 countries across the globe come together in Copenhagen at Women Deliver; the world's largest conference on health, rights, and well-being of girls and women. Women Deliver puts girls and women at the heart of development and their message is simple, "Sustainable development is possible only when girls and women are healthy and thriving".
Civil society organisations, including the International Planned Parenthood Federation and other members of the Population & Sustainability Network, came together to host an event which shared knowledge and experiences of how gender, sexual and reproductive health and rights and climate change are interrelated, and what can be done to support women as agents of change across the world.
The event emphasised the importance of environmental organisations joining forces with sexual and reproductive health and rights organisations, for the well-being of women, girls and their surrounding communities, especially in the face of climate change. But how are these issues linked and what can we do about it?
We all agree that women's and girls' education and empowerment are important goals in their own right, however, it is not only fundamental for their health, well-being, and empowerment but also significant for the future of our planet. Research shows that slower population growth can help the world's nations prevent, and cope with, dangerous climate change. Many of the world's poorest countries face the difficulty of having to ensure economic growth whilst already experiencing the effects of climate change. Population growth and a lack of access to sexual and reproductive health and rights is considered to be exacerbating the effects of climate change, as well as outpacing and undermining poverty alleviation efforts.
The effects of climate change are already being felt across the globe. In South Africa, for instance, large areas of the country are currently enduring a major drought. Nationally, the average water level in dams is at 53% of capacity but the dam in Groot Marico, an area where we are working with our Network member, the Endangered Wildlife Trust, is at only 6% of capacity. Integrated population, health and environment projects address a number of interrelated issues. At our South African project site, we are working with our partners to address the impacts of water scarcity in the context of climate change, through the provision of training on alternative livelihoods, less water intensive farming techniques and improved family planning services, to avoid unintended pregnancies.
We know that providing women and families with the means to prevent unintended pregnancies can empower and improve the socio-economic status of women, reduce the strain on the environment and improve natural resource conservation. However all these sectors need to work together if we are to avoid the most disastrous effects of climate change.