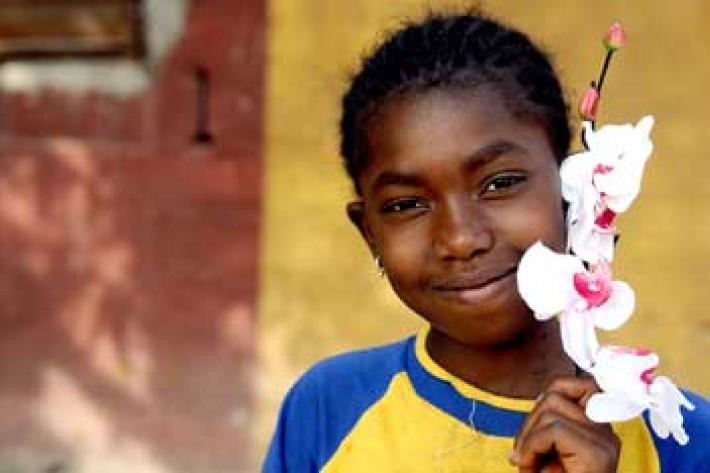 Orchid Project is a UK-based NGO working to end female genital cutting – the complete or partial removal of a girl or woman's external genitals, or other form of injury to them, carried out for non-medical reasons. Orchid Project's External Affairs Manager Oliver Chantler explains how they worked in partnership with IPPF to bring this issue to the Funding for Development Conference in Addis Ababa.
For a week in the middle of July the capital city of Ethiopia, Addis Ababa, became the centre of the development world. Activists, policy experts, corporations, UN agencies and Governments descended upon the city to discuss the details of how development will be funded for the next 15 years. Some were involved in the high-level negotiations; many, like Orchid Project, were there because of the chance to speak to so many decision-makers gathered in one place at the same time.
It was due to IPPF we were able to attend: they are an ECOSOC registered NGO; that is, they have a special consultative status with the UN. That meant they were able to obtain conference passes for us that allowed us to get past the (understandably heavy) security, get in amongst it all, and start raising female genital cutting up the agenda.
At Orchid Project, we know that female genital cutting can end. There are well evaluated programmes that are doing just that at phenomenal speed. But these programmes need to be expanded, they need to be funded, and we need policies from the UN and others that support them.
It was this message we brought to the conference. IPPF were able to arrange not just for Orchid Project to attend, but for us to get passes from activists from around the world. This meant that we were able to put on a panel event that truly reflected the global nature of female genital cutting.
Our research and our partnerships with activists in practising countries mean that we understand what needs to be done to end female genital cutting; holding an event meant that we were able to communicate this directly to the global decision-makers who hold the power to create the sort of change we need.
In particular, we were able to impress upon attendees the critical need to measure the prevalence female genital cutting as a prerequisite to ending it. In many countries, particularly in the Middle East and Asia, there is just no good data whatsoever.
A successful conference isn't just about holding events, though: it's about the conversations you have; it's about sharing experiences with fellow activists; and it's about one-to-one meetings with decision makers.
We used the conference to put our message to many of the people who ultimately hold the power to bring about transformative global change on female genital cutting. Of course those conversations are just the start: we now need to follow up with them and make sure our issue stays on the agenda.
I've returned exhausted but happy at a job well done, with a wallet full of business cards, and a head full of new ideas of how we can build partnerships and work together to end female genital cutting. So thank you IPPF – we couldn't have done any of this without you! Read more about Orchid Project's work