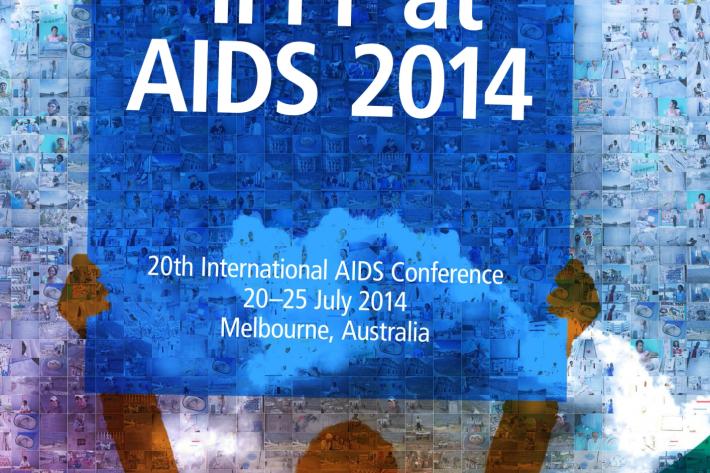 At the International AIDS Conference in Melbourne, IPPF launched a new publication today featuring personal experiences of HIV-related stigma. Siobhan Warrington, Director, Oral Testimony Works  talks about the testimonies collected.
"In my experience, stigma is still my most serious challenge. At this time ART is working a miracle to improve our health. But there is no ART to stop discrimination."
These words were spoken by Etetu an Ethiopian woman living with HIV and form the title of IPPF's latest publication on HIV-related stigma.
"'Stigma is still my most serious challenge'' presents oral testimonies of men and women living with HIV in Ethiopia, Mozambique and Swaziland. These testimonies were recorded as part of a 3-year project funded by Comic Relief and implemented by IPPF and its partners.
The testimonies demonstrate that experiences of and responses to living with HIV and HIV-related stigma are diverse, complicated and changing. There are men and women who feel positive about their lives and are open about their status, and there are others who talk negatively about their futures, or don't feel ready to disclose to those close to them. Some people find support within their families, others refer to their family stigmatising them more than anyone else – and feel additional betrayal as a result. The importance of support is a key feature of the testimonies - giving support as well as receiving support, and moral support as well as material support.
As well as detailed descriptions of stigma experienced, some narrators provide insights into the emotional impacts of stigma. One narrator eloquently states "the ugly words from their mouths made me feel worthless." There are also clear articulations of self-stigma, with one narrator explaining, "the fear that I hold onto inside me, is actually more powerful than the reality of the situation". Several narrators describe their self-imposed isolation due to their fear of stigma from others.
In interviews from all three countries, women (and men) reflect upon how things are different for women. A female narrator in Mozambique states: "We sometimes say that if it was my father who is negative and my mother positive he would have asked for divorce but my mother is still with him and supports him." And related to this is the recognition that men, especially men in rural areas, find it more difficult to come forwards for testing and treatment.
There are references in many of the testimonies of the poverty experienced by those living with HIV: loss of employment and income due to stigma as well as poor health; the inability to afford the food items recommended during treatment; family histories of child mortality; and the extreme impoverishment of some widows. One narrator describes his feelings of helplessness in being dependant on support from his family despite their discrimination against him.
In each country, some men and women used the opportunity of being interviewed to share strong messages on the importance of accepting and being open about one's status, in order to get on with one's own life, as well as make a positive contribution to reducing stigma and discrimination. Yet there were also people interviewed who are hesitant to disclose their status demonstrating that the fear of stigma is still very real for some. Several people talk about stigma and discrimination being their greatest challenge, with one woman powerfully exclaiming, "stigma and discrimination killed my mother".
However, many of those interviewed believe that stigma and discrimination is declining due to an increased awareness of HIV and people recognising HIV as any other chronic disease. Yet what is clear, from the way people talk about past experiences of stigma and discrimination, is that these experiences continue to have multiple economic, social and psychological impacts on people's lives today.
''Stigma is still my most serious challenge'' calls for a holistic and multi-levelled response to address HIV stigma and discrimination to ensure people living with HIV everywhere can enjoy a stigma-free and dignified life.