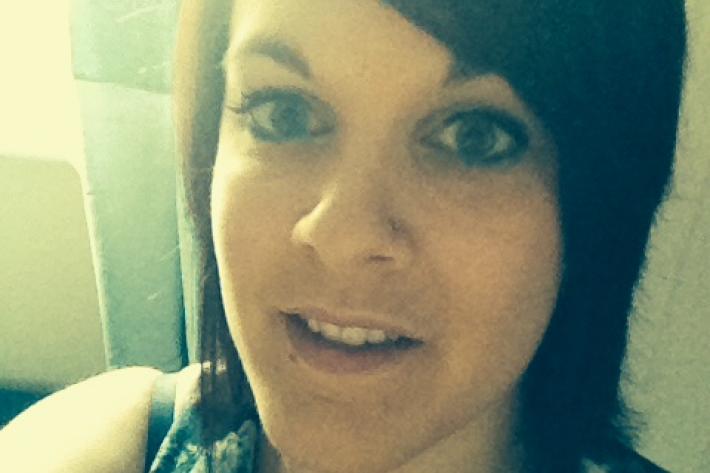 Emma Crilley is part of a nationwide group of young people who have been writing to MPS, inviting them to support the 'I Decide ' campaign by tweeting a photo of themselves holding a pledge card. Her Emma says why the campaign is important to her.
There are currently 10 members of sexual health charity FPA's (@fpacharity) Youth Advisory Committee (YAC) and, as a group, we are backing the International Planned Parenthood Federation's (@ippf) Day of Action whole-heartedly. The majority of us are young people who have become interested in SRHR (sexual and relationships health and rights) due to a deficit in our own educational experience, general lack of access to services or through our understanding of other people's experiences. Unfortunately, a lack of basic access to sexual health care and education affects the majority of people around the world and the issue is not seen as a priority, despite the fact that people of all ages, sexuality, nationality or religious belief will be affected in some way at some stage of their life.
Supporting this Day of Action will encourage our politicians, both home and overseas, to begin the process of prioritising sexual and reproductive health and rights, within the political sphere. We have recently been able to celebrate various successes in this area, for example, The Everyday Sexism project bringing women's rights into the spotlight, as well as the introduction of same-sex marriage in England and Wales. However, both in the UK and internationally, there is so much more progress to be made, something that will only occur if politicians and 'the people' work together towards a common aim (http://www.ippf.org/resource/Vision-2020-video).
On the Day of Action (13th May 2014) YAC are aiming to contribute to this vital work by encouraging our MEPs and MPs to listen to our views, to attend a meeting of the All Party Parliamentary Group on Sexual and Reproductive Health in order to pledge their support to IPPF's initiative and therefore supporting the international community to move forwards together. As a nationwide group of young people we have been writing to our political representatives, inviting them to support us 'virtually' by tweeting a photo of themselves holding a pledge card. Throughout the event, we will be utilising social media to continue to raise awareness of the issue, you can join in the discussion or show your own support using the hashtag #vision2020. Follow @fpacharity or myself (@emzberry) to stay up to date.