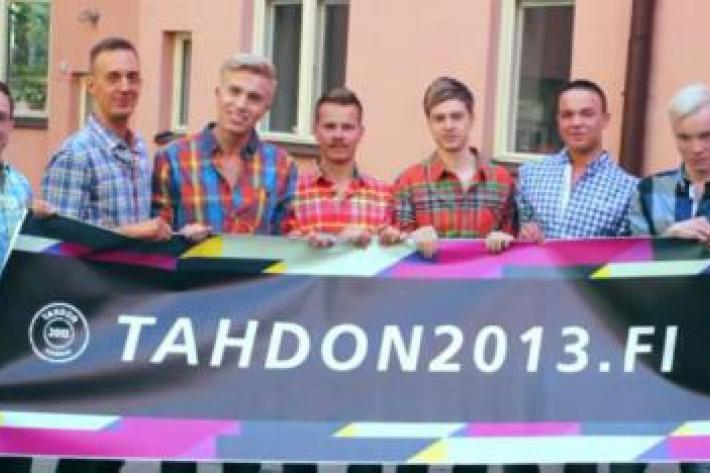 Finland took a major step towards a more equal society this November when its Parliament approved a citizen's initiative to legalise same-sex marriage and create a gender neutral definition of marriage. The move makes Finland the 12th European country to have legalised same-sex marriage. All the other Nordic countries have already approved similar laws: Norway and Sweden in 2009, Iceland in 2010 and Denmark in 2012.
The road to legalising same-sex marriage has been a long one. In 2010, Finland's Minister of Justice prepared a bill, but this was rejected by a narrow majority in the Parliament's Legal Affairs Committee in 2013. In response, a citizen's initiative called Tahdon 2013 ("I do 2013") was launched later in the year, gathering in just one day more than the 50,000 signatures needed to bring an initiative before policymakers. The campaign went on to collect 166,851 supporters in six months. This summer, the new bill was sent to the Legal Affairs Committee but was rejected again by 10 votes to 6. Last month the bill was finally put to vote by the full Parliament, and it passed 105–92. The legislation has to be re-written, so the law will only come into effect in 2017.
Gay couples have been able to enter into registered partnership in Finland since 2002, but without the right to adopt a child outside the country. Legalising same-sex marriages has been a divisive political issue in our country, and allowing external adoption rights has been one of the major disputes. Like in other countries, many people here think of marriage as an old, traditional institution. They are afraid that the new law would change the traditional definition of marriage.
However, Finland's new law does not affect the Lutheran church's obligations. The church still has a right to decide whether it wants to marry a gay couple or not.
Some people also fear that marriage will lose its value or threaten the position of children. They believe that a child should have the right to a father and a mother, and that the new law would not only violate children's rights, but also harm their growth, development and maturation. They argue that it disregards human biology and the natural order of things.
At Väestöliitto, the Family Federation of Finland, we believe that every family is different, but equal. Same-sex couples are just as capable of raising happy and healthy children as any other family.
Furthermore, legalisation of same-sex marriage is also a human and civil right issue: denying same-sex marriages is discrimination on the basis on sexual orientation.
What does the new law mean then? Legalisation of same-sex marriage will extend the civil rights of same-sex couples. It makes them legally equal to their heterosexual counterparts. The bill will give couples equal rights to adopt children together and share the same surname. It gives a child the right to inherit from both his/her parents. It will also end the distinction between same-sex unions and heterosexual marriages.
Most importantly, the new law will send an important message that discrimination on the grounds of sexual orientation is unacceptable: that homosexuality is a normal expression of human sexuality.
By Marianne Keyriläinen, Väestöliitto, IPPF's Finnish Member Association
Photo: image from Tahdon 2013 campaign video: http://www.tahdon2013.fi/kampanja/videot/