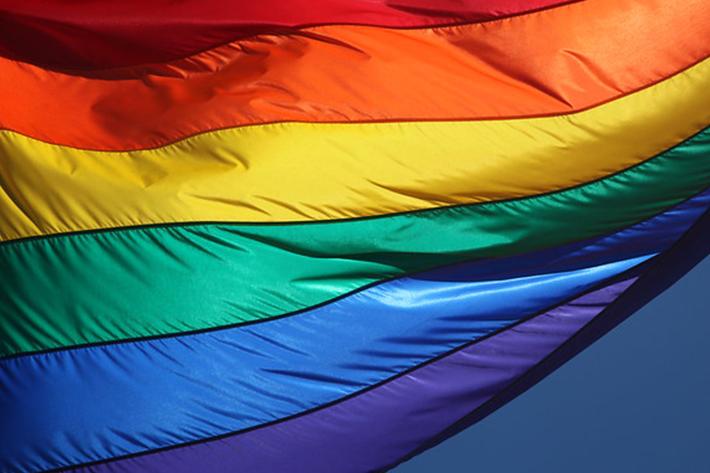 By IPPF's Director-General, Tewodros Melesse. First Published in The Huffington Post. Image: Associated Press.
Around the world, advocates for lesbian, gay, bisexual and transgender (LGBT) rights have recently suffered significant setbacks. 

Same-sex marriages were struck down by the Australian high court; a law prohibiting same-gender sex in India was upheld; Nigeria enacted laws punishing anyone convicted of sodomy, civil unions and same-sex marriages with a 14-year prison term; and, in recent days, Ugandan President Yoweri Museveni signed into law a sweeping, anti-gay legislation that, among other measures, imposes life in prison for "aggravated homosexuality."
With the media coverage of these issues, supporters of sexual and reproductive health and rights can certainly feel we are losing ground -- especially if you hear President Putin defaming gay people by correlating them with child abusers.
In every generation, we must fight for progressive values, however much we feel we are winning, and especially when we feel we are not.
Sexual rights are human rights, and people should be able to determine how they live their lives without fear of attack, legal sanction or bigotry of any kind. We've made progress, but there's still a long way to go -- and 2014 will be key.
This September, we have a landmark opportunity at the United Nations to reaffirm these principles, when governments come together on the 20th anniversary of the International Conference on Population and Development.
Governments should not be able to read your mail, nor should they be able to come into your house and tell you what you can do in your bedroom. This year began with a moment of great bravery. The prominent Kenyan author, Binyavanga Wainaina, revealed he was "gay and quite happy." He also said he would continue to travel to Nigeria and to Uganda, describing himself as a "pan-Africanist." I salute him for his great courage.
Those of us supporting LGBT rights on a daily basis know we will face setbacks from time to time. It's important to remember that hope and courage, as demonstrated by Wainaina, have defined this struggle every year for many generations past, and that where there are setbacks, there are advances too.
When President Obama backed same-sex marriage, we were as elated as we were disappointed in the ruling of an Australian court or the vote in Uganda. But we know the path to equality is an uneven course, which is why we, along with our many partners, work tirelessly in more than 170 countries around the world.
We do this because we know we are right. When extremist, opportunistic politicians, religious leaders, or parts of the media whip up hatred and hysteria about LGBT people, then someone, somewhere is likely to be maimed or murdered.
This was true of David Kato -- the heroic LGBT Ugandan activist -- who was murdered on January 26, 2011, just after winning a lawsuit against a magazine that had published his and other names and photos, identifying them as gay, and calling for them to be executed. IPPF heard from David's mother. It's something we will never forget.
It's true in Cameroon, where men are routinely sentenced to prison for having sex with other men. Last July, prominent activist Eric Ohena Lembembe was attacked, tortured and killed. And of course, many lesbian women and transgender people have suffered similar fates.
In 2014 we must stand firm where LGBT people and their rights come under attack -- at the Olympics, in court rooms, Parliaments and in the streets. We must be vigilant, organized and united when women's rights are attacked, such as in Spain, where the conservative People's Party is pushing legislation that that turns back the clock and restricts a woman's access to abortion.
While staying committed to our work on HIV, we act together as we argue that women should decide for themselves whether to have children, how many, and at what intervals. Moreover, we continue the important work of ensuring that young people have the sexual education they need and the services they require.
On May 13, 2014, IPPF will be launching a campaign to promote sexual and reproductive health and rights to leaders across the world. Based on our Vision 2020 Declaration, we will work throughout our federation of nationally-led civil society organizations to push for change.
In this generation, we have made huge strides for LGBT rights, but the battle isn't yet won. It won't be until LGBT rights are acknowledged everywhere and no lesbian, gay, bisexual or transgender individual lives in fear or is subjected to vindictive legislation or regressive court rulings.
It's time to amplify our fight for the rights of LGBT people.
Image by torbakhopper