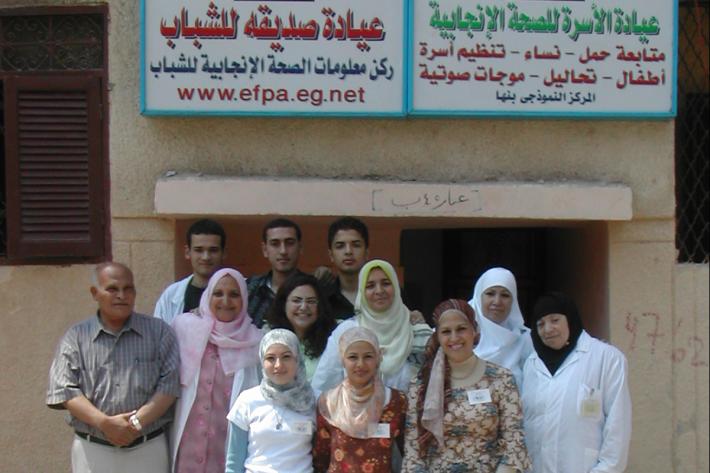 Mohamed Harby, Reproductive Health Officer, works at IPPF's Member Association, The Egyptian Family Planning Association (EFPA). He writes about their efforts from the 48th Session of the Commission on Population and Development in New York this week.
The Egyptian Family Planning Association (EFPA) has been at the heart of driving improvements. It has done so through service delivery (complementing government services) and a concerted programme of advocacy to high-level policy makers.
While the globe is anticipating the new Sustainable Development Goals (SDGs) in September 2015, many countries have been working on the national level to ensure that either sexual and reproductive health and rights (SRHR) or sexual and reproductive health (SRH) and reproductive rights (RR) topics are included as stand-alone goals. In Egypt, the Egyptian Family Planning Association (EFPA) has been working to understand the context and gather the forces of different stakeholders who have direct or indirect effect on the final SDGs formulation.
Prior to CPD48, EFPA worked on understanding the context of the position of different stakeholders towards the inclusion of reproductive health and reproductive rights. These stakeholders includes Ministry of Foreign Affairs (MoFA), United Nations Population Fund (UNFPA), UNAIDS, World Health Organization (WHO), United Nations Development Programme (UNDP), etc. The governmental position was clarified to understand the importance of population issues and dedicate efforts to create strategies for its implementation which crystallized in the dissemination of Egypt National Population Strategic Plan and National Strategy for Reproductive Health and Rights. Moreover, the inclusion of EFPA in advocacy for the 48th session of the Commission on Population and Development (CPD48) and post-2015 agenda was recognized by all the stakeholders as a leading role of EFPA and they showed interest in providing technical and financial support to ensure the highest possible impact of our interventions.
After CPD48, EFPA along with all interested stakeholders will work on increasing the knowledge and building the capacities of civil society organizations (CSO) on the interconnectedness between CPD48 and Post-2015 agenda and how those important global policy making events can affect the continuation of our work and interventions in securing Reproductive Health and Reproductive life for everyone within the country. EFPA will also work on helping CSOs to realize what they want from Post-2015 agenda and what actions should be taken in order to inform our government.