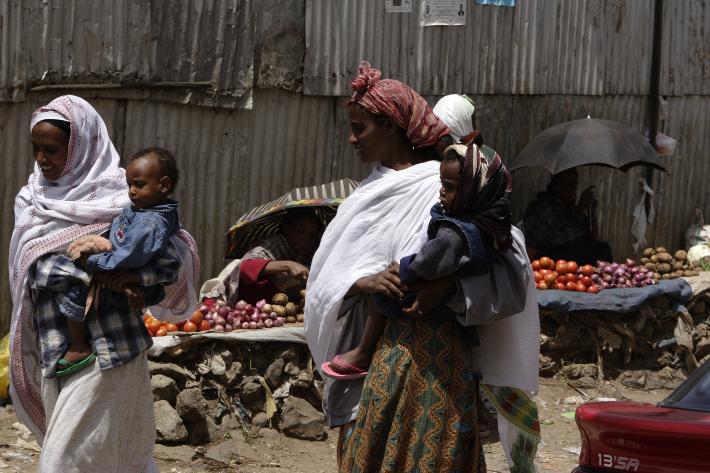 As we move towards 2015, a collection of UN agencies want to know: Do you have a vision for your future world? How can we alleviate poverty? How can we ensure sustainable global economic and social development?
As we commemorate Human Rights Day we must remember a simple fact: poverty is a cause and consequence of weak sexual and reproductive health rights (SRHR). This is because women who use contraceptives have a direct impact on the world's economy. For example, Nigeria would gain the equivalent of US$13.9bn per year if young women had the same employment rates as men. 
In our modern globalized world, societies are more interconnected now than ever before. This shift is evident in rising food prices, polluted environments, poor health and economic crises which impact all countries around the world.  These are interrelated issues. They affect us all, not just the world's poor. This is because the landscape of poverty is changing.  The dividing lines between rich and poor are blurring. The geography of poverty is no longer contained to one region of the globe.
The majority of the world's poor now live in middle-income countries.  The World Bank identifies these countries like India, China, Nigeria and Iraq as having the fastest economic growth. But there are persistent inequalities of income and opportunity. Poor women and girls are the most disproportionately affected. Gender inequality restricts their sexual and reproductive health rights.
For these women continuous pregnancy restricts health and stops schooling. They can't contribute to their communities, society or the economy. For every unintended pregnancy there is the risk of malnutrition for the child and birth-related death for the mother. This then impacts the economy as well as natural resources. In Latin America, 10 countries had a 21% rise in the female labour force. In these countries women's reproductive and sexual rights are recognised. They are able to access modern contraception.
The UN promotes the human right to development. But the future we want recognizes that sexual and reproductive health rights are the key to poverty alleviation. They are inextricably linked to economic development, health and sustainability. 
The UN decisions for 2015 affect all of us. Don't miss your chance to have a say on the future you want. Get involved by tweeting: "Poverty & inequality can be alleviated by integrating SRHR into development goals #post2015"