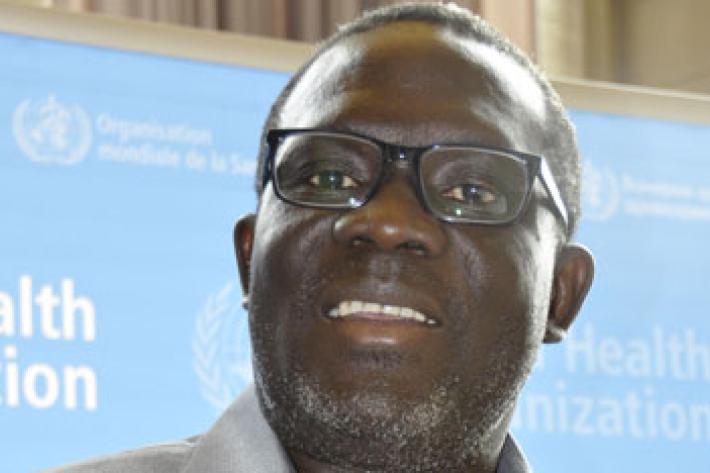 As Regional Director of IPPF's African office, I am proud to have taken part in Global Citizens Hearing side event  at the 68th World Health Assembly on 21 May. The issue of reproductive, maternal, newborn, child and adolescent health is close to my heart. As somebody who was on the ground for so long and having managed  Sexual Reproductive Health Community Based programmes, I know what citizens are feeling. Individuals, families, communities need us. They would like to be listened to. They would like to know what CSOs, governments and development partners are doing for them and with them to improve their wellbeing.
The global side event served as a fantastic platform to be witnesses of how efficient and effective our reproductive health programs shall be; especially those related to Maternal, Newborn, Child and Adolescent Reproductive health if the health decisions makers decide to listen to the citizens and act accordingly.
It is shown that when citizens start to speak up and demand their rights, the governments will begin to listen and act. The citizens' hearings are the first step in starting that accountability loop and the side event was about bringing those voices to the global level.
The citizens' hearings took place in almost 30 counties and voices were heard from over thousands of individuals, including children and adolescents. This unstoppable movement aims to ensure that no women, no child, no newborn and/or no adolescent are dying because of not having heard our citizens for appropriate responses with regard to the health.  This is truly a collaborative form of accountability and an important citizen movement that is unstoppable!
This is our time to make the change we want for our women, children, newborns and adolescents. As we witness the next adoption of the Sustainable Development Goals, the Global Strategy on Newborn, Child and Adolescent health and the revision and development of the Reproductive Health Policy Framework in Africa, we need to build on the excellent dialogues that took place at all levels.
Earlier in the week, some described our engagement and voice as "ground breaking". I believe it is, and I also believe that it is essential that we continue to break ground on this after today. Let us stand firm and ensure that the of the voiceless are heard.