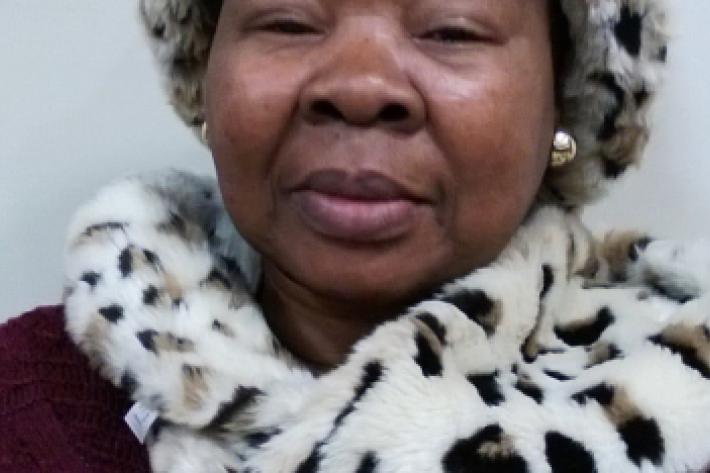 Olga Mabitsela, Director of population policy implementation, monitoring and evaluation (M&E), National Population Unit, South Africa
"I'm writing from the 48th Commission on Population and Development (CPD48) in New York, from deep inside the United Nations building where representatives from the five so called 'BRICS' governments have gathered to launch a ground-breaking report.  Brazil, Russia, India, China and South Africa orginally came together to collaborate around economic issues, and their shared agenda has lead to a series of summits and intiatives like the BRICS Bank.  However when South Africa was leading the BRICS group in 2013-2014 the National Population Unit where I am Director of Population policy implementation and M&E, took the opportunity to host the inaugural meeting of BRICS officials and experts on population matters. Our Minister for Social Development supported the event and the seminar when so well that the Brazilian Government agreed to host a second meeting during 2015.
The seminar enabled the BRICS officials and experts to exchange learning on population issues: what was working in their country, what was not, what might be worth considering.  Civil society colleagues, for example from the International Planned Parenthood Federation (IPPF), contributed too, adding to the richness of the discussions.
My team wrote up the seminar, using the presentations from the various countries and IPPF helped with editing and production to create the report we are launching today. It's exciting to see the report getting out to participants at CPD48 after all our hard work.
The report covers a lot of ground, with chapters on demography, gender and women's empowerment, and sexual and reproductive health and reproductive rights.  It's the first ever report on population matters in BRICS countries so I feel proud of what we've achieved and I hope other countries find it useful too.
Our South African Minister of Social Development Ms Bathabile Dlamini who was the Chair of the 2014 inaugural seminar in Hazyview, South Africa is launching the report with a strong speech. The event is being chaired by Brazil since they recently hosted the second seminar for officials and experts, as well as the first Ministerial meeting on population matters in Brasilia in February 2015. Representatives from India, Russia and China are giving comments and the room is packed with participants from CPD48.
After the success in Hazyview, South Africa, and the strong outcome from the ministerial meeting in Brasilia this year, it seems that the value of sharing learning among the BRICS governments on population and development issues has been clearly recognised.  I look forward to attending the next BRICS event on population matters which Russian colleagues have said will take place in December 2015 in Moscow. Meanwhile you can find the report here."