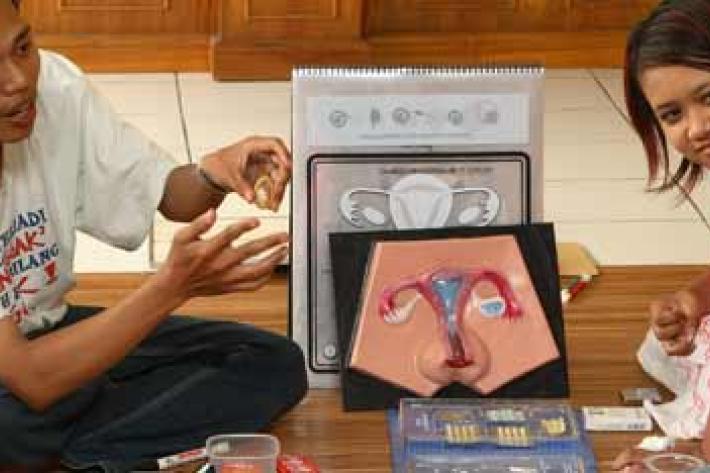 Whether you're interested in human rights, sexual health or economic development, this week we celebrate what should be 2 of the most meaningful issues for all people across the world: World Contraceptive Day (26 September) and International Day of the Decriminalization of Abortion (28 September).
What is so important about contraceptives and what's it got to do with abortion? Plenty. As usage of modern contraceptive methods increases, the rate of abortion decreases. This is a fact.
Sadly, many governments don't recognize this correlation. Globally, contraceptive education is poor because sexual and reproductive health rights are not treated as human rights. 
Dr Rachel Phelps is the Medical Director of our Member Association, Planned Parenthood's Rochester/Syracuse Region in the United States. She recounts, as featured on ABC News, the story of a woman who removed her IUD after breaking up with her boyfriend because her doctor incorrectly advised that it was used when in monogamous relationships only. She then had an abortion after becoming pregnant. 
"When I put the IUD in after the abortion and told her she didn't have to have it removed in the first place, tears were streaming down her face," Phelps said. "None of this would have happened if her doctor had been better educated."
In a lot of countries access to birth control is restricted and people are denied correct information on reproductive health. This is despite pregnancy and childbirth complications being leading causes of death for women aged of 15-19. Many countries restrict access to safe abortion and emergency contraception. This puts teenagers in a very vulnerable and dangerous situation. Every year 47,000 women die from having unsafe abortions. Overwhelmingly, most of these women are under the age of 24. 
What we need is a more progressive approach to family planning is needed. We need to prioritise and stop neglecting sexual and reproductive health rights or we will never meet the UN's Millennium Development Goals. Each government that recognises sexual and reproductive health rights is alleviating poverty. It does this by strengthening its national economy. Today, 10% of children are born to mothers who are children themselves. But with access to modern contraceptives young girls can stay in education then move to employment. Women can start a family when it's viable for them. A mother can provide the best for her children because she will have more resources for her smaller family. This means healthier children and fewer maternal deaths in childbirth. 
Access to safe and legal abortion services is important for the welfare of families and communities for exactly the same reasons. Restricting access to safe and legal abortion however, results in poor health. Poor health restricts economic growth.
Aside from IUDs there are other modern forms of birth control which are long-term and effective. The Commission on Life-Saving Commodities for Women and Children has highlighted contraceptive implants as underused, life-saving technologies. Not long-term but a brilliant method all the same is the female condom. Unfortunately it's greatly overlooked. Important to note however, that the best prevention against STIs (including HIV) is still the male condom. 
Want to know how we're advancing abortion rights? Watch FPA, our UK Member Association, advocating for legalized abortion in Northern Ireland at the UN.