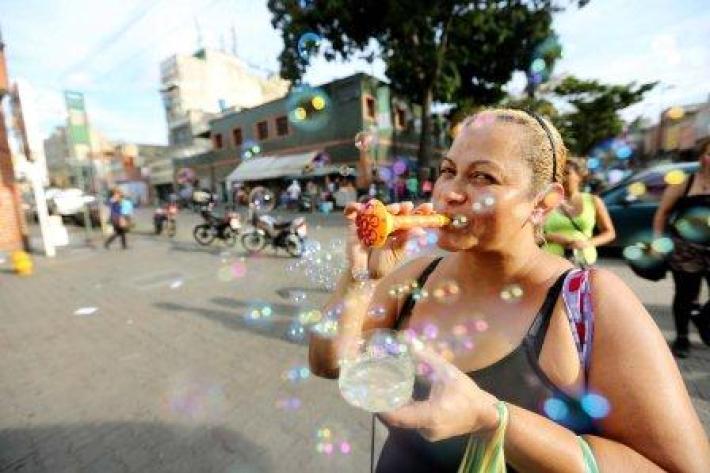 We've had a couple of people from Central Office visiting Caracas to find out about, and photograph, PLAFAM's work (and in particular the theatre/education project Improsexual). One of the statistics they found particularly startling was that out of every ten teenagers who know about contraception only one actually uses it.
Statistics are one thing, experience is another. In this case, it was amply born out by what the young people they met recounted. Venezuela has the highest rate of teenage pregnancy in South America: 88 births per 1,000 15-19 year olds. Take a walk through the streets of Caracas, and the evidence is everywhere.
For a number of years now, PLAFAM (the Venezuelan Member Association) has been patiently chipping away at the problem, and one of its most successful initiatives is a partnership with theatre company Improvista. It led to the creation of Improsexual - a spinoff show featuring professional actors whose well-pitched comic approach gets laughs whilst also getting across serious messages about sexuality.
Some 22,000 young people have seen Improsexual shows since 2009. Sexologist and former PLAFAM staff member Michela Guarente (imagine Venezuela's answer to the UK's Tracey Cox - Guarante has her own popular nightly radio show) is on hand to give advice on ways to keep sexual activity safe without dampening desire.
Perhaps what marks out Improsexual as something different - and accounts for the company's popularity and success - is that underpinning it all there's an understanding which sometimes seems to elude more strait-laced SexEd specialists. Namely, sexuality is about fun and pleasure. And if you know what you're doing (in terms of always keeping it consensual and safe), well ... it always will be.