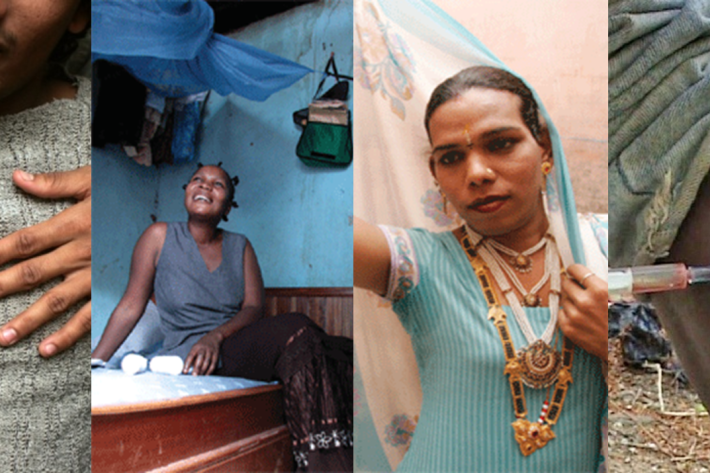 Daniel McCartney, International Planned Parenthood Federation's (IPPF) HIV Officer: Research and Technical Support, talks about the new HIV guidelines for key populations from World Health Organisation.
The need to provide adequate HIV services for key populations – men who have sex with men, people who inject drugs, sex workers, and transgender people – has been a top theme running throughout the International AIDS Conference 2014 in Melbourne.
While most at risk of HIV infection, those from key populations are least likely to have access to HIV prevention, testing and treatment services. In many countries key populations are left out of national HIV plans, and discriminatory laws and policies are major barriers to access.
We cannot afford to leave anyone out or deny people their rights. Members of key populations, regardless of whether or not they are living with HIV, should be able to experience full, pleasurable sexual lives and have access to a range of reproductive health options.
Women from key populations should enjoy the same reproductive health rights as all other women. It is important that they have access to family planning and other reproductive health services, including reproductive tract cancer prevention, screening and treatment. 
For many women from key populations, their main concerns often are not just HIV or sexually transmitted infections but other reproductive health issues too. Moreover, when it comes to addressing needs, health-care providers, often overlook the sexual and reproductive health of people living with HIV.
Over a number of years, IPPF has been promoting a more effective link between sexual and reproductive health and HIV services at the policy, systems, and service delivery levels.
Within this work, IPPF has highlighted the importance of increased focus for addressing the sexual and reproductive health needs of key populations, people living with HIV, and other marginalized populations. 
In a bold step to address this, the World Health Organisation (WHO) recently released the "Consolidated guidelines on HIV prevention, diagnosis, treatment and care for key populations".
The guidelines outline steps for countries to reduce new HIV infections and increase access to HIV testing, treatment and care for these key populations, and address specific issues and needs of adolescents who are rarely mentioned or included when discussing key populations.
Indeed, these guidelines are a milestone. They will also be complemented by specific technical briefs for young key populations that provide in-depth analysis of the issues as there has been limited information available.
These new guidelines are truly comprehensive, as they include other areas for response, not just HIV but STIs, sexual and reproductive health, TB and Hepatitis too. They include specific measures to better manage sexual and reproductive health. 
The guidelines also highlight issues related to safe abortion and post-abortion care, an area that has never been linked to HIV guidelines before.
The guidelines show significant progress. This is ground breaking for our movement, as we continue to push  towards sexual and reproductive rights for all as set in our Vision 2020 manifesto and through our I decide campaign to make sure it is featured in the post 2015 framework.
As the WHO guidelines are directed towards Governments, IPPF will be pushing to ensure that they are implemented fully at national levels. It is only then can we bring together integration and inclusion to the HIV response.
This is an important step in bringing sexual and reproductive health issues to the forefront of the global HIV response.
These guidelines can be downloaded from the WHO website: http://www.who.int/entity/hiv/pub/guidelines/keypopulations/en/