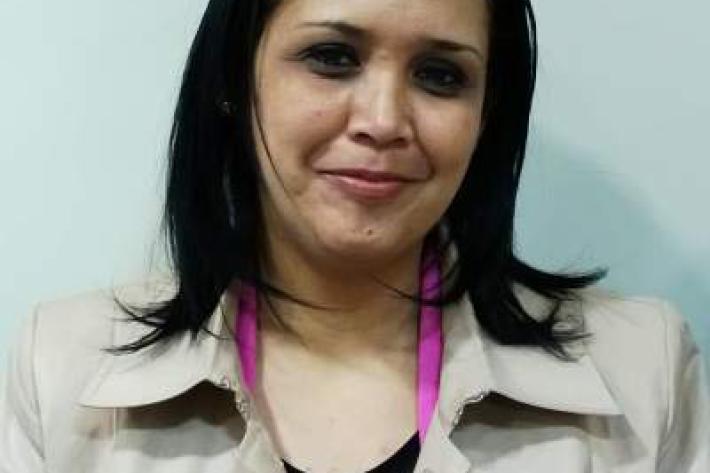 Cheryl Fillis, Deputy Director for Population and Development Programme in the Department of Social Development, South Africa,reports on a high-level event "Progress in realising the Addis Ababa promise to the adolescents of Africa" at the 48th session of the Commission on Population and Development, in New York today.
The world is home to the largest generation of young people in history. But they face obstacles while seeking to improve their lives. Access to and understanding of sexual and reproductive health and rights among young people in South Africa is limited. Many young pregnant women resort to unsafe abortions. The need for education, information and services for young people is a pressing priority.
Through the 'Addis Ababa Declaration on Population and Development in Africa beyond 2014', Africa's leadership committed itself to pay particular attention to the needs of adolescents in the achievement of "universal access to sexual and reproductive health services, free from all forms of discrimination". This includes through "relevant comprehensive sexuality education programmes", with the involvement of young people themselves, and expanding "access for all women and adolescent girls to timely, humane and compassionate treatment of unsafe abortion complications in accordance with national laws and policies, provide access to safe abortion services." The leadership also agreed to "recognise the role of civil society organisations including NGOs and youth in the formulation, monitoring and evaluation of population and development policies and programmes including for achieving the goals of sexual and reproductive health and rights."
We knew that South African adolescents weren't getting the vital support, services and information they needed, so there was an urgent need to co-ordinate initiatives on sexual and reproductive health and rights to be more effective, efficient and create more impact with the resources available. I am really excited that the South African Cabinet has agreed a new strategy to improve the sexual and reproductive health and rights information and services for adolescents in South Africa. It should help us deliver improved health, well-being and empowerment.
A really big step forward in the new strategy is agreement to develop a curriculum on comprehensive sexuality education.  At the moment teachers often choose not to talk about sexuality but Cabinet wants young people to get the information they need to protect themselves from sexually-transmitted diseases and unwanted pregnancies, and also to understand the harm done by gender stereotyping or other prejudices.
Leadership from the National Youth Development Agency will help ensure that young people will be involved in creating solutions that work for young people which is really important.  It took us three years to gather the evidence and develop this strategy so it has been great today to hear our Social Development Minister Bathabile Dlamini championing it. She is clear that reproductive rights are protected by the South African Constitution. 
The large adolescent population in South Africa represent the future of our country. Without good health they will not be able to contribute positively to the country's economy, politics, social development nor be leaders in their own communities. I believe our new strategy heralds an exciting step forward in support of young people.