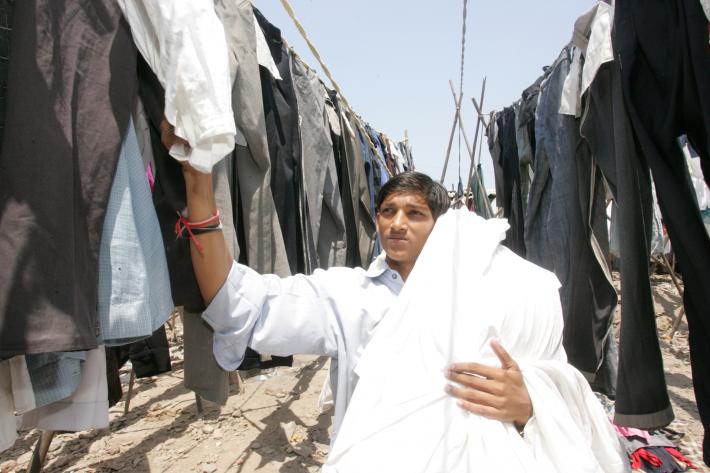 On Universal Health Coverage Day, IPPF's  HIV/AIDS Senior Adviser Alan Smith looks at a public-private programme providing health services to migrant workers living in labour camps on the Chennai metro rail project.
Many large Indian cities are developing large infrastructure projects.  One of these is the Chennai Metro Rail project linking Chennai airport to the city, the capital of populous Tamil Nadu state using investment from Japan, the Indian National government in Delhi and the Tamil Nadu State government.
These large building projects attract large number of young male migrant workers from poor rural areas in other states and given that they are away from their families there is a risk of exposure to HIV through transactional sex. 
The Family Planning association of India (FPAI), Chennai branch, with funding from the Japan Trust Fund, has partnered with the Chennai Metro Rail (Tamil Nadu government) and six construction companies to provide health services to migrant workers living in labour camps working on the Chennai metro.
Public private partnerships are very newsworthy right now and this is a textbook example of corporate social responsibility.
When we visited we met with project staff, construction workers and migrants. The workers were mainly from Uttar Pradesh, West Bengal and Jharkhand and were working on the sites for anything from 3 months to 2 years. They live in construction company compounds, usually away from the city and their boarding, Due to the restricted settings and supervision, and the monthly outreach activities, the majority of the workers do not engage in 'high risk' behaviour - such as visiting sex workers.
To date we have reached almost 13,000 workers through the monthly outreach activities in the camps.  The community outreach sessions at the labour camps have empowered the migrant workers with information and knowledge on sexual and reproductive health which will benefit them and their partners (as most have families). In addition, the project has also sensitised the construction companies on HIV workplace policy that promoted stigma free working environment for people living with HIV.
Out of the 1485 workers tested for HIV, only four have tested positive so far, and been linked to treatment. The rates of STI's are also low. The project is essentially awareness on HIV and STI prevention and on these results has been very successful in minimizing HIV incidence amongst the workers.
We hope that the project can continue after the current funding ends, with support from the Chennai Metro Rail project and the Tamil Nadu state AIDS control committee.