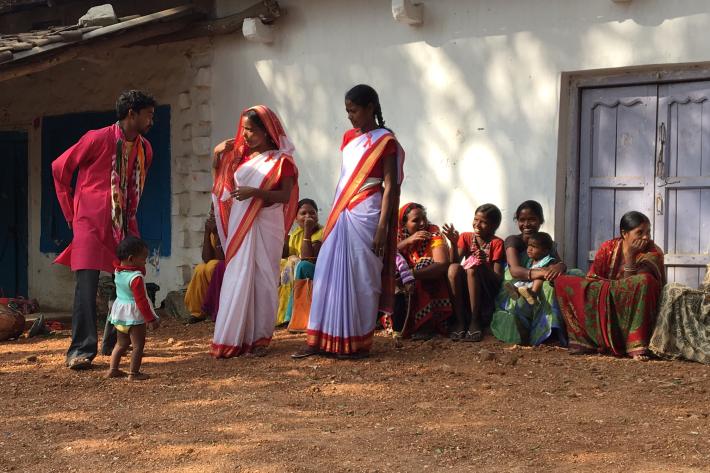 The Family Planning Association India's Murhu clinic took its battle against stigma onto the streets with a play aimed at increasing awareness about sexual health.
Murhu is a largely tribal area where there are low levels of literacy and poor access to sexual and reproductive information and services.
The clinic is currently running a project supported by Packard called 'Stigma: The Unseen barrier to young people's access to SRH services'. 
On December 1st the project organized a series of street plays, which were performed by a traditional theatre group. The scripts were developed by the FPA India Project team and the performers to ensure they covered issues ranging from the routes of transmission for HIV to abortion related stigma issues faced by young people.
The plays covered safe sex, how to get tested for HIV and the services available at the FPAI clinic in Murhu including counselling, contraceptive and abortion services. It also talked about treatments that were available for people living with HIV and where and how to access them.
IPPF's Central Office is also training young peer educators on young people and abortion stigma, as part of a project funded by the Packard Foundation.
The training provides an opportunity to pilot the first version of the peer education guide on abortion developed for the project. The indications are that it's been very successful. One young peer educator attending a session in Mumbai, with the Family Planning Association of India, said: "I've learnt that we have a lot of misconceptions about abortion, now I've overcome my shyness and hesitation in about talking to friends and family about it."