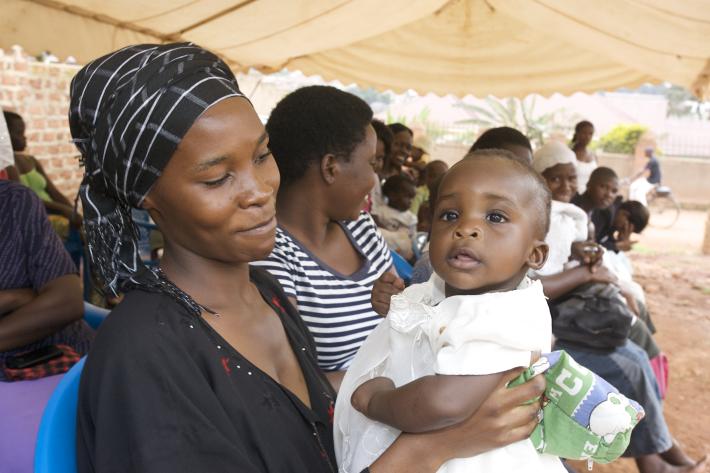 On September 25th, 2015, the world changed for girls and women. It sounds dramatic but finally, I felt that women and girls were actually at the heart of global agenda to eradicate poverty, and not just a single target as it was in the Millennium Development Goals.  Multiple heads of state came to New York to welcome the new agenda. They spoke passionately about how the whole world had come together to make a new world. They took time out of their busy schedules to share with us the excitement of this new agreement. Many talked about the importance of women and girls, and the essential role that we must plan in achieving sustainable development.
Tying together the three pillars of sustainable development – economic, social and environmental – the adoption of the Sustainable Development Goals (SDGs) known as "Transforming Our World: The 2030 Agenda for Sustainable Development"  felt like the start of a new era.
Twenty years after the Beijing Platform for Action and after 15 years of action on the Millennium Development Goals, countries from every corner of the world are finally recognising the importance of gender equality and its link to sustainable development. And they have recognised the essential role that sexual and reproductive rights and health must play in realising gender equality and women's empowerment.
With a standalone goal on gender equality, and specific targets on universal access to sexual and reproductive health services and the realisation of sexual and reproductive health and reproductive rights, the new "2030 Agenda" represents a very important global commitment to ensuring that women and girls have access to the essential lifesaving services that they require.  If fulfilled, it will ensure that the 225 million women who want to, but cannot, access modern contraception will be able to finally make decisions about their families, their bodies and their futures.  It will help end early and forced marriage, which currently sees 15 million girls married before their 18th birthdays every year. It will literally save millions of lives.
However, this Agenda is not without challenge. In the weeks before its adoption, a few countries and the African Group, issued reservations on targets 3.7 (access to sexual and reproductive health services) and target 5.6 (universal access to sexual and reproductive health and rights, as agreed in accordance with the Programme of Action of the International Conference on Population and Development and the Beijing Platform for Action and the outcome documents of their review conferences).
Further, the adoption of the Agenda is only the first step; our work is not yet done. For it to become a reality, countries will now need to go beyond words and implement the goals and targets at a national level. We advocates will need to ensure that our governments are aware of and prioritising the commitments made on sexual and reproductive health and rights issues and gender equality, and hold them to account for progress towards achieving the ambitious vision that has been set out.
This will mean making sure that we are working with our governments to translate the Agenda into domestic policy, linking it with existing programmes where relevant, and ensuring that we are involved in the programmatic and policy development that implementing this agenda will entail. Indeed, implementation plans should be developed with the involvement of all relevant stakeholders, including members of civil society. And we need to be sure that we're holding governments to account. We may also need to push for strong accountability mechanisms at national, regional and global levels to be put in place to monitor progress towards the implementation of the agenda. Governments need to know that we're watching, and that we will be making sure that these words turn into action.
At the same time, the process of the development of indicators for the SDGs, which will assess the status of implementation of the SDG targets, is still ongoing. These indicators are currently being developed by a group of national statistical officers of UN Member States and will be adopted at the next session of the UN Statistical Commission in March 2016. The indicators will be essential for monitoring progress towards the goals and targets at national, as well as global, levels.
The adoption of the 2030 Agenda was a watershed moment. As Costa Rica said during the United Nations Sustainable Development Summit 2015 where it was adopted, "With this agenda we confirm that 'yes we can' and commit to the goal of equal access for women and girls to economic resources, political participation, and inclusive, equitable and quality education." Agenda 2030 can be a reality, and it can change the lives of millions of women and girls over the next generation in every corner of our world. But if we want to see this reality, all of us must play a role.