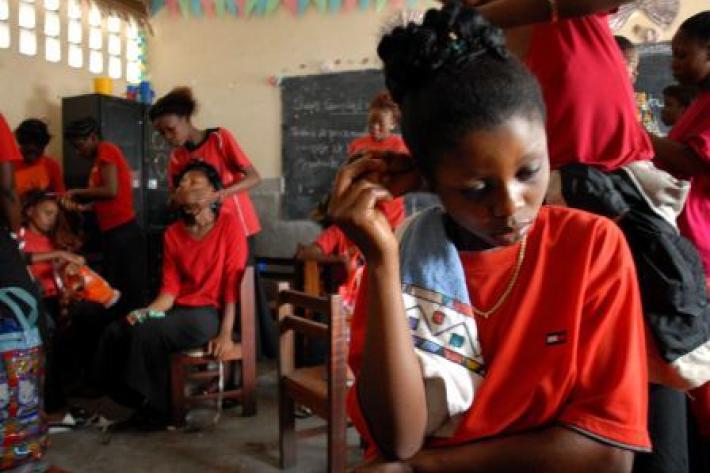 Day of the Girl: the critical need for this day of observance could not have been thrown into starker, more tragic light than by the attack on 14 year old Malala Yousufzai  in Pakistan for the crime of … well, what crime? Expecting that she should be free to attend school and have an education?
Tragically, it maybe has to take a brutal incident of this sort to jolt the wider world into an awareness of the gulf in opportunity that there is for girls worldwide, whether religiously, culturally, politically, socially, or economically imposed.
What is it that the world has against girls? A very blunt and child-like question, but it is the only one that needs to be asked.
Time and again we see the incontrovertible statistics which show that in countries and regions where sexual health services are poor, fertility is higher, maternal and child mortality are greater, educational opportunity is diminished, and economic prospects for women and for whole countries are vastly depressed.
There simply is no argument. Do we need to re-state it? Obviously, on these pages we are preaching to a home crowd, to people who will nod vigorously in agreement, to people who can rehearse and rehearse the statistics, the rationale, and the conclusions ad infinitum.
Perhaps this Day of the Girl – the first ever – coupled with this tragic occurrence will finally kick-start a far wider awareness of the violations and injustices daily visited on 51% of the world's population.
Meanwhile, IPPF and its partners keep fighting with a determined spirit of optimism, an unshakeable belief that we will get there, and a deep understanding that setbacks like those recorded this week will only strengthen our resolve and attract more supporters to the cause of the rights of girls and young women, the world over.
If you'd like to consider something more affirmative, take a look at I Love Being A Girl, launched today by Ysafe (the youth organisation created by IPPF's European Network),  a succinct 3 minute summation of orthodox impositions on girls v. what girls really want and have a right to.