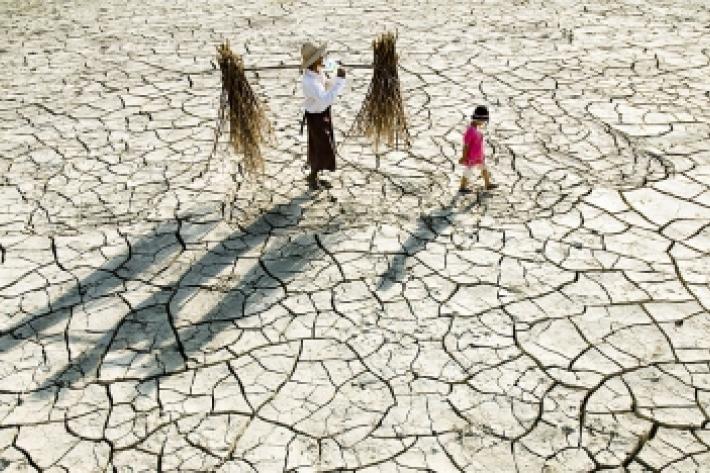 IPPF is an active member of the Population and Sustainability Network (PSN). PSN advocates for greater understanding of the relationships between population, health and sustainable development. PSN also promotes, designs and implements programmes integrating SRHR actions with other interventions. For instance, it is currently bringing a family planning component to a project combatting sexual violence in a Ugandan refugee settlement.
Here PSN comments on the recently adopted SDGs.
The recently adopted 2030 development agenda, which includes an ambitious set of goals and targets, was hailed by UN Secretary-General Ban Ki-moon as a universal, integrated and transformative vision for a better world. PSN was delighted by the Secretary-General's reference to "integration". PSN wants to ensure, now attention is turning to the finalisation of the targets' indicators, that the way in which the indicators are used, will support the Secretary-General's vision.
At PSN our mission is to achieve "A world where everyone can decide freely whether, when, and how many children they want, for the benefit of all people and the planet" and so our work spans many of the SDGs and their respective targets. Whilst reaching target 3.7 (universal access to sexual and reproductive health (SRH) services) and target 5.6 (universal access to SRH and reproductive rights) are the core targets to achieve our mission, the SDGs and their targets are interconnected and so our work focusses on many other targets besides.
Integrated challenges are best solved with integrated solutions. Achieving the targets ending poverty (goal 1), achieving food security (goal 2), ensuring health (goal 3), achieving gender equality (goal 5), ensuring sustainable consumption (goal 12) and taking urgent action to combat climate change (goal 13) will all be substantially less challenging if everyone has access to quality voluntary family planning information, rights and services: in other words, successfully reaching targets 3.7 and 5.6. To reach all the deeply interwoven SDGs, we must remember not to lose sight of the wood (the SDGs) for the trees (the targets and indicators).
It is abundantly clear that the challenges we face, as set out in the SDGs, interrelate. It is therefore critical that when attention inevitably and imminently turns to working towards reaching those goals, that policy makers remember that when the challenges interrelate, so too must the solutions. Our paper focuses on some of the indicators which have been proposed under the targets most directly relevant to our mission and highlights the importance of the development sector not having an excessively narrow indicator driven view because, like the Secretary-General, we strongly believe in integration.
The 2030 Agenda for Sustainable Development, sexual and reproductive health and rights and proposed indicators we present the dangers of narrowly focusing on a handful of indicators linked to each individual target and ignoring how the goals interrelate. We also present evidence of how development programmes integrating sexual and reproductive health and rights (SRHR) and environment interventions lead to greater gender, health and conservation outcomes than single sector development approaches. A failure to recognise the critical linkages between the SDGs will ultimately slow down progress to achieving them. SDG implementation and funding mechanisms must take this into account.