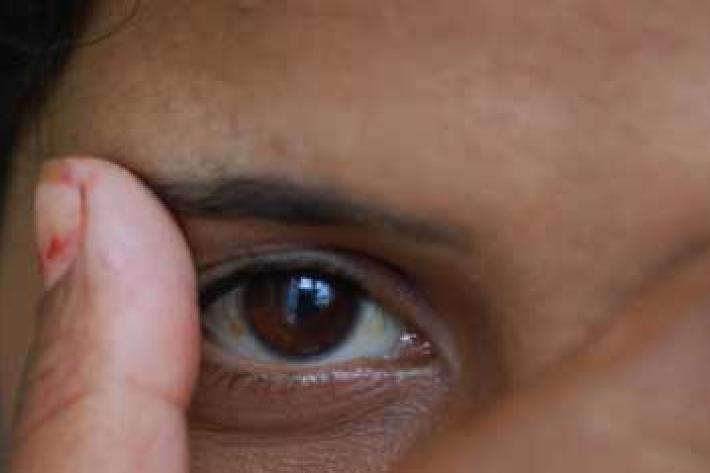 Daily, approximately 60,000 women across the world will have an abortion secretly in unsafe conditions. These women will risk their health and lives, scared of being reported and of possible prosecution.
Regardless of which country they live in, women who have an abortion are stigmatised. Even in countries with liberal laws.
Over the last few years the Macedonian government with the support of the Orthodox Church and anti-choice groups, has used shock-tactics to shame women who have had an abortion. But defending women's rights, HERA has been denouncing this discrimination. HERA is IPPF's Member Association in Macedonia. With the support of NGOs and health experts they've run awareness-raising campaigns for pro-choice messages to the public. They are also working with civil society organizations and health professionals to challenge the new abortion law at the Constitutional Court.
A study conducted by the IPPF Member Association in Rwanda showed that in July 2010, 21 out of 114 women imprisoned in Kigali were there due to having had an illegal abortion. 18 of these female prisoners were under 25 years old. The same is true in other countries. IPAS reports that in Bolivia, Brazil and Argentina, women who were suffering from complications from an unsafe abortion were even handcuffed to hospital beds and placed under police custody as they recovered, while doctors and nurses were subjected to police raids and investigations.
This secrecy and the stigma prevent many women from being able to access accurate and reliable information about abortion. Young women are especially affected.  In a survey of young IPPF volunteers only 34% of the young people received information on abortion at school. Of those, 86% stated that only one hour or less was spent on the topic of abortion. Only 22% of respondents received information about abortion from their family, and only 23% of respondents received information on abortion from healthcare professionals. The majority accessed information about abortion from the internet. This represented 56% of the young people surveyed. These results, from 60 different countries, demonstrate the real need for an open dialogue on abortion. Only when we start to talk about it, will we get rid of the stigma.    
IPPF's Director General spoke out against abortion stigma, "We must break the silence surrounding abortion and campaign for women's right to access safe and legal abortion. So today, talk to just one person you know about abortion. Share your own abortion experience, tell a young friend or relative the facts about abortion, or simply let someone know that you support a woman's right to choose. It is a small gesture, but by doing so you are helping to break the stigma and to say that women's decisions over their reproductive lives should be supported and respected, not judged and criminalized."