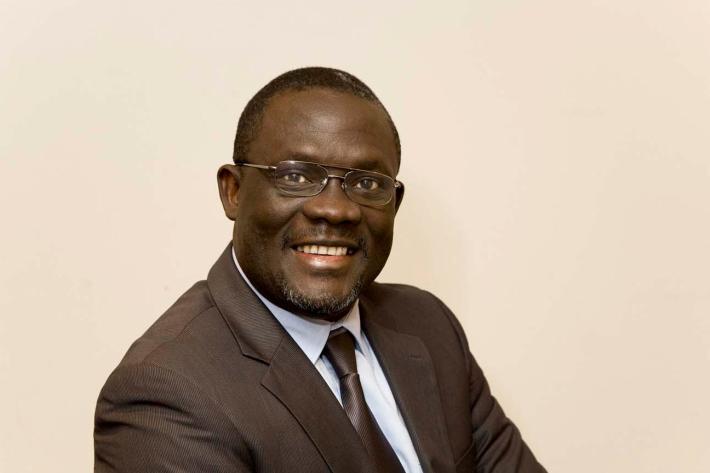 IPPF today announces the appointment of Mr.Lucien Kouassi Kouakou as the new Regional Director for the Africa Region. He's well known to the organisation, having worked for IPPF for over 20 years in a variety of different roles. Too many, almost, to mention. He started with the Cote D'Ivoire Member Association. He was successively Operational Research Coordinator, Welfare Project Coordinator, Chief of Community Based Distribution and Service Provision divisions, Programme Director, and finally Executive Director for five years.
Building clinics, re-structuring organisations, providing technical assistance, improving service statistics collection, strengthening capacity and strategic planning capabilities and quality monitoring, and developing commodity security: he's consulted in all these areas, on a peer-to-peer basis, with other African member associations. 
He joined the Regional Office in 2008 as the Emergency Response Adviser with an additional responsibility as the Accreditation and Governance Adviser.  More recently he has been the Team leader for the West and central Africa Sub-region and since August 2011, the acting Regional Director. His background includes study as an economist (with an emphasis on health programming, organisational development, gender mainstreaming and quality of service), and for five years he's lectured on sexual and reproductive health and rights programming and quality insurance in the University of Cote D'Ivoire.
He is, in short, a formidably experienced professional who is destined to have a profound impact on IPPF's work in the Africa Region. His immediate predecessor in the role is Tewodros Melesse, the recently appointed Director General. Tewodros commented, "I have every confidence that under Lucien's leadership, the Regional Office will grow from strength to strength". Lucien himself has a clear vision and ambition. "By 2015, it is my hope that IPPF will be the "go to" SRHR organisation in Africa".