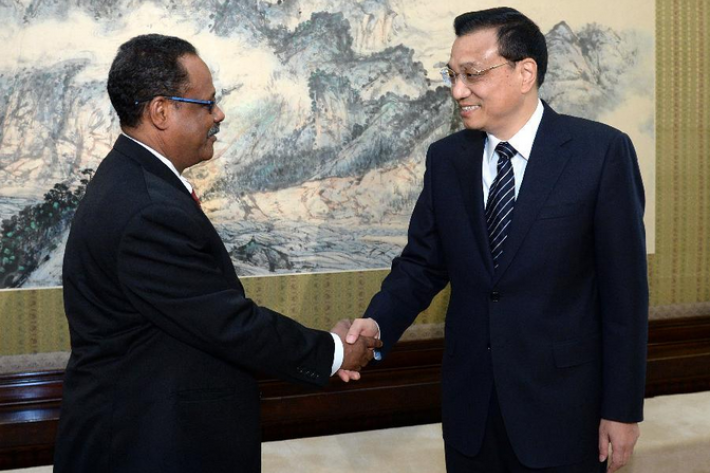 Image: http://news.xinhuanet.com
A ground-breaking vision for sexual and reproductive health and rights (SRHR) has won the support of China's new Premier during meetings between Li Keqiang and senior figures from IPPF.
Vision 2020 is a 10 point plan puts SRHR - including access to family planning and women's empowerment - at the heart of the international development agenda and is due to be officially unveiled at the UN on Monday 22 April.
On Thursday, IPPF's Director General, Tewodros Melesse and the organisation's President, Naomi Seboni met with Premier Li and, separately, with Vice Premier Liu Yangdong.
The meeting follows the recent change of leadership in China and the establishment of the National Health and Family Planning Commission (NHFPC).
"To make sure of better life for 1.3 billion people brings unprecedented challenges," said the Chinese premier.
"The purpose of agency reform and the establishment the new NHFPC is to enable us to utilize resources more effectively by integrating medical health and family planning and improving access for poor people in China which will improve policy to achieve balanced population and people-centred, harmonious society. Family planning is central in the process."
"IPPF is ready to strengthen our partnership with China, exchange experiences and South South collaboration as well as continuing to build consensus for including SRHR in the post 2015 framework and preservation of the gains of the ICPD," said Melesse.  
The IPPF delegation was in China to discuss ways to strengthen the partnership between People's Republic, the China Family Planning Association (CFPA) and IPPF.
IPPF has supported CFPA's activities including adolescent reproductive health and HIV prevention for minority groups. CFPA and IPPF discussed future development
Vice Premier Liu confirmed China's continued commitment to population dynamics and sexual and reproductive health and rights. Both Vice Premier and President of CFPA shared and support IPPF's vision 2020.
Premier Li Keqiang meanwhile confirmed his government's commitment on family planning and partnership with IPPF and expressed support for the organization being recognized as the leading NGO on SRHR.