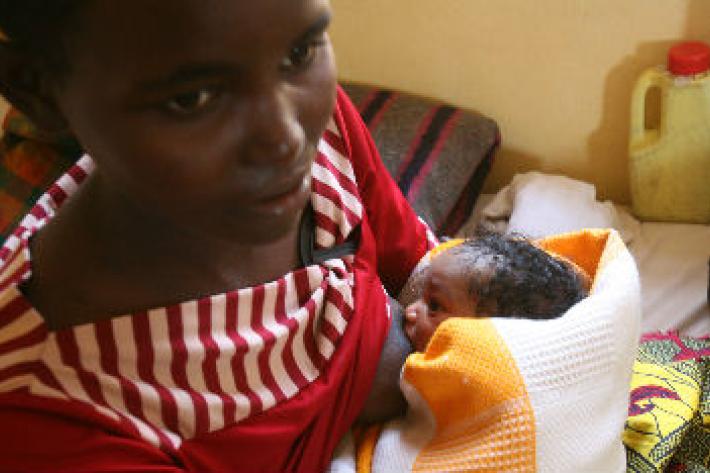 At the 5th Tokyo International Conference on African Development (TICAD), IPPF handed over a list of demands to the Government of Japan. It was signed by 157 African civil society organizations calling on Japan's government to mainstream women's health in Africa.
H.E. Dr Toshiko Abe, Japanese Parliamentary Vice Minister for Foreign Affairs said the Japanese Government would continue to prioritize women's health in its overseas development assistant. It aims to realize its commitments announced at the Family Planning Summit.
Dr Abe also said Japan would consider a new way of working to increase financial and in-kind contribution to IPPF and reproductive health. This includes family planning.
IPPF's Director General, Tewodros Melesse, said both Japan's financial contribution and its technical expertise were vital for IPPF to accelerate its efforts to save women's lives and improve their health.
They also explored the way to effectively practice the activities agreed in the Memorandam of Understanding. This was recently signed between the Japanese government and IPPF. It includes the possibile collaboration with the Japanese private sector in Africa.
Both will speak at the Official TICAD V Side Event on 1 June. It is jointly organized by UNFPA, JOICFP, Ministry of Foreign Affairs of Japan, Africa Union and IPPF on Family Planning 2020 and CARMMA.