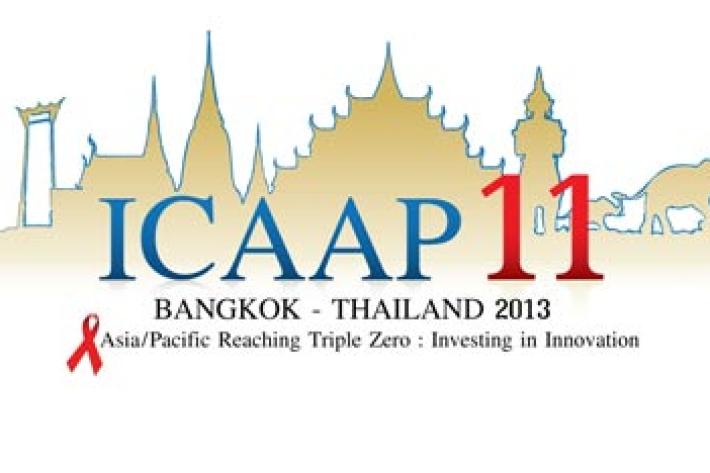 IPPF in East and South-East Asia and in South Asia is showcasing our HIV-related response at the The 11th International Congress on AIDS in Asia and the Pacific in Bangkok which starts today. 
The theme of this year's 4-day congress is "Asia/Pacific Reaching Triple Zero: Investing in Innovation" which highlights the region's ambition of achieving Zero new HIV infections, Zero discrimination and Zero AIDS-related deaths, through innovative means.
IPPF's vision is to strengthen integrated sexual and reproductive health services and rights within all health systems. We support the UNAIDS 2011 political declaration commitment which calls to strengthen HIV integration as one of its commitments to achieve universal access to HIV prevention, treatment, care and support by 2015.  IPPF calls on governments to strengthen health systems to provide the widest range of high-quality, affordable sexual and reproductive health and rights services, especially for under-served communities.  These must include sxual and reproductive health and rights services,  including voluntary HIV counselling and testing, prevention of  mother-to-child transmission, and the needs of key populations, contraception and abortion services, and maternal, new-born and child health care. 
IPPF's Member Association in Thailand, The Planned Parenthood Association of Thailand (PPAT), will be showcasing their experiences on sexual and reproductive health services with HIV intervention.
During the week there will also be 3 presentations from our Member Associations within the region:
For more details you can follow the discussion on Twitter via  #ICAAP11 on visit the ICAAP website