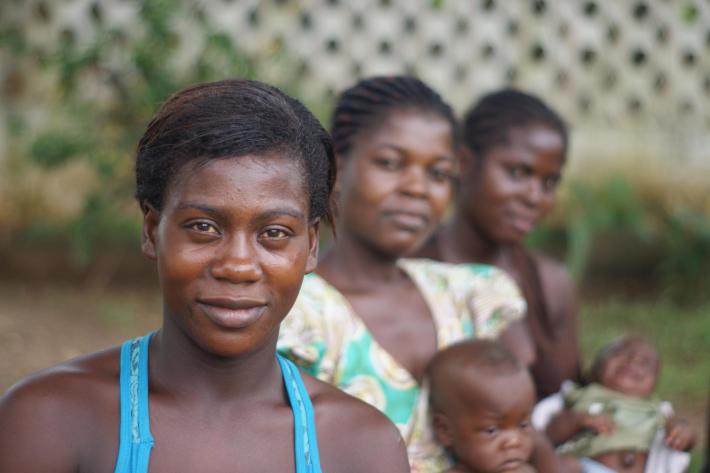 IPPF marks the International Day for Zero Tolerance to Female Genital Mutilation today by highlighting the role of advocacy through its Innovation Fund project in Cote d'Ivoire.
Women and girls experience some of the worst forms of violence. Female Genital Mutilation (FGM) is one example of how the human rights of girls and women are grossly violated. It is the harmful practice that involves cutting away parts of the female external genitalia, or other injury to the female genitals, for cultural or other non-therapeutic reasons.
The true extent to which FGM is practised globally is still unknown, but it is estimated that 92 million women and girls have undergone FGM with many more suffering its consequences including complications in childbirth, newborn deaths, decreased sexual pleasure and risks to health.
FGM while outlawed in many countries is still practised around the world. It denies women and girls the rights to life, liberty and security and bodily integrity as well as equal sexual expression and pleasure.
IPPF uses grassroots interventions that help address and enforce Article 3 of its Sexual Rights Declaration. This builds on the Federation's advocacy work and reflects international instruments to ensure that women and girls rights are respected, protected and fulfilled.
IPPF Director General, Tewodros Melesse said: 
"Female Genital Mutilation is a crime against the human rights of women and girls. There is now more international recognition for the ban than there has ever been. This day is a great example of the global commitment to end the practice. But the fact remains, that it's so deeply embedded in the rituals of tradition.
"The work also has to target from the ground up, if we are truly going to change the fathers and mothers, the village elders, religious teachers, husbands and the brothers and sisters who believe that FGM is the right thing to do.
"Global commitment must be translated into programmes that target communities, media, religious leaders, intellectuals, clinicians and decision-makers and young women. To give people and communities the strength, knowledge and confidence to believe that there is another way. It is only then, women and girls will be given the freedom and protection from harm that they truly deserve".