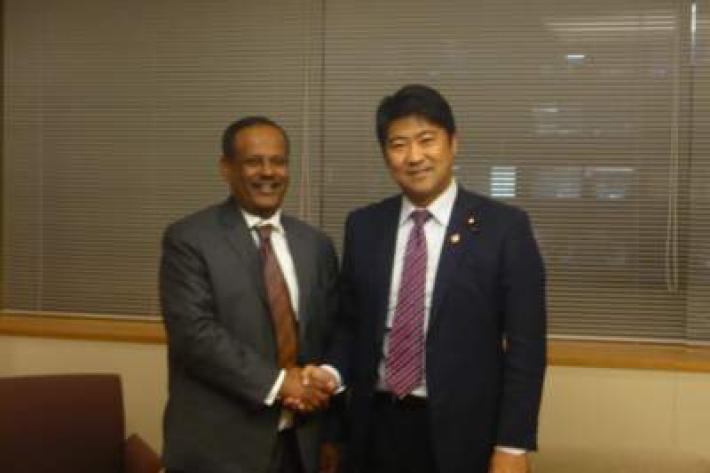 Ahead of the International Conference on Family Planning the Director General of IPPF Tewodros Melesse and Japan's Parliamentary Vice Minister of Foreign Affairs Seiji Kihara met to discuss their long-standing partnership at the vanguard of Sexual and Reproductive Health and Rights.
Mr Kihara said: "The Government of Japan prioritizes universal health coverage because of Japan's own experience. With IPPF, Japan will continue to make efforts to meet the Millennium Development Goals (MDGs) as we continue work to work to make sure its successor, the post-2015 development framework, benefits all individuals."
Mr Melesse added: "IPPF appreciates its long lasting partnership with Japan, which will continue to be play a vital part in realising IPPF's Vision 2020 10-point manifesto for SRHR. IPPF will continue to put Japan's concept, such as EMBRACE into practice with its network worldwide."
Mr Melesse introduced to Mr Kihara IPPF's plans to work jointly with Japan, which include the forthcoming side event, the IPPF Japan Trust Fund Symposium to be held at Addis Ababa on 11 November at the occasion of the International Conference on Family Planning 2013, and at the occasion of Japan's ODA's 60th anniversary in 2014.