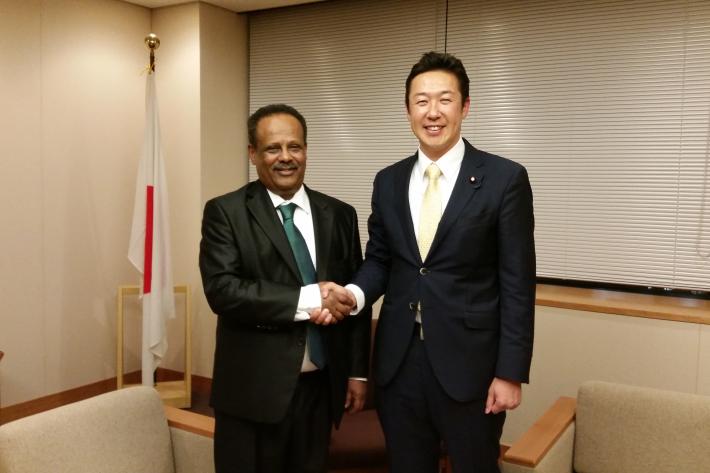 19 November 2015, Tokyo. 
International Planned Parenthood (IPPF) Director General Tewodros Melesse and H.E. Mr. Hitoshi Kikawada, Parliamentary Vice-Minister for Foreign Affairs, have held discussions on reproductive health and humanitarian crises, IPPF said today. 
Their discussions covered universal health coverage and the hardships facing women and children displaced by the Syrian crisis.  The two shared the view  that women and children's health needs should be prioritized, as these tend to be overlooked in emergency assistance.
Reproductive health problems are the leading cause of women's ill health and death worldwide, and are compounded during crisis. However, reproductive health services are often neglected or ignored in humanitarian emergencies. IPPF is working to redress this by ensuring the Minimum Initial Service Package (MISP) for reproductive health – a set of priority activities – is implemented at the onset of an emergency.  
Tewodros Melesse said: 
 "Japan has been recognizing the importance of reproductive health in development as well as in times of crisis. Without access to reproductive health and rights women's real empowerment cannot be achieved." 
Mr Kikawada said: 
"Japan is committed to the SDGs and to global health. Women's empowerment is a high priority for Prime Minister Abe. The Government of Japan and the International Planned Parenthood have a strategic partnership that will provide a solid basis for long-term co-operation on reproductive health."