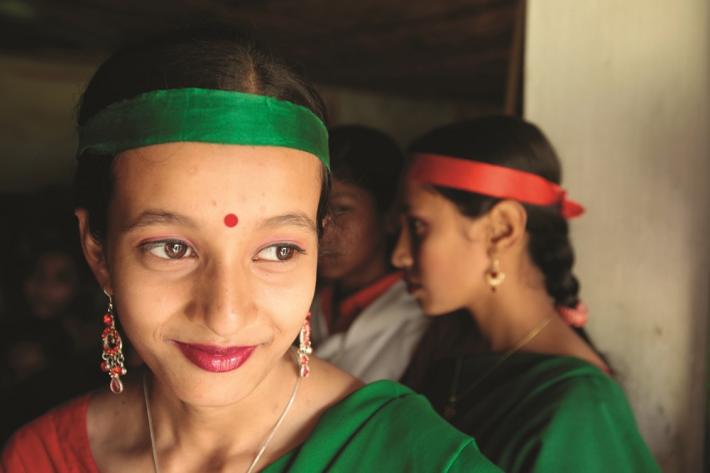 World Population Day 2014 marks the second anniversary of IPPF's family planning pledge to increase services and advocacy for family planning and abortion related services by 2020, and for the second consecutive year, IPPF can announce that we have exceeded our annual targets in the run up to our 2020 deadline.
The annual performance report shows that in 2013 IPPF delivered 136.6 million services, exceeding the annual target by 10.8 million. In addition to this landmark achievement, IPPF and member associations were able to:
Contribute to 13 global and/or regional policy initiatives or legislative changes in support of sexual and reproductive health.
Increase abortion-related services by 24%.
Reach 48.8 million poor and vulnerable clients with sexual and reproductive health information and services, up by 14.6 million from 2012.
Increase the number of HIV-related services from 19.2 million in 2012 to 24.8 million in 2013 which included a 53% increase from African Member Associations compared to 2012.
Block eight policy changes that would have negatively impacted on sexual and reproductive health, five of which were related to abortion in Europe.
Contribute to 17 changes that promote access to contraception or relate to national budget allocations for contraception.
Provide 17.3 million gynaecological, 9.9 million obstetric services and 7.7 million paediatric services – an increase of 9.8 million year on year.
Averted 5 million unintended pregnancies.
Averted 580,000 unsafe abortions.
Provide 1.8 million prevention, screening and counselling services related to gender-based violence.
Provide 66.2 million sexual and reproductive health services to young people, accounting for 48% of all services provided.
The ongoing unwavering support from IPPF Member Associations has also seen an amazing 97 changes in policy or legislation across 66 countries, ensuring continual support and defence of the sexual and reproductive health and rights of people across the globe.
IPPF continues to invest in countries with the lowest levels of development and the greatest unment needs for sexual and reproductive health and rights. In 2013, 85% of grands to Member Associations and other partners went to those working in countries with low or medium human development. Member Associations and partners in countries with the highest development needs are located in Africa and South Asia, and as such they received 36% and 19% of the grants awarded respectively.
Tea parties organised by the Family Planning Association of Pakistan, promoting SRH among young people, have seen record numbers of attendees and the group are already delivering positive success stories. A mentor program in Kenya, 'Adolescents Count Today', aimed at delivering information on SRH, HIV and general life skills has enabled young people in the region to manage their illness and take control of their health, leading to many of them being able to continue and graduate from school.
IPPF's ongoing efforts in 2014 will see these figures rise, and with the help of member associations and growing numbers of young people, we are confident of exceeding the ambitious targets we outlined in 2012.