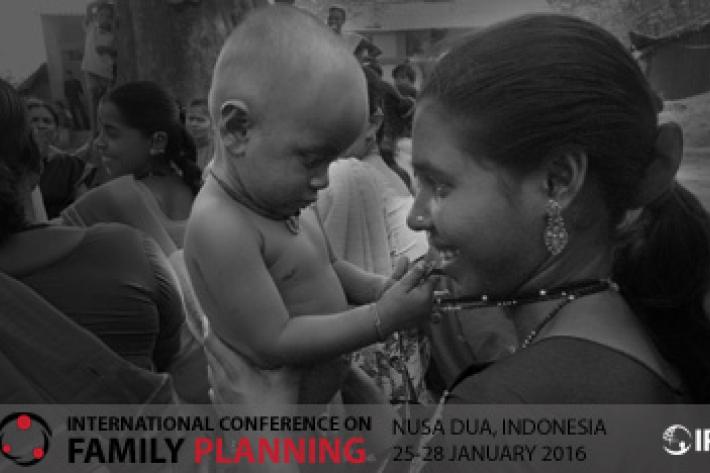 IPPF is proud to announce it's leading participation in the rescheduled 2016 International Conference on Family Planning (ICFP).
The 2016 ICFP will be co-hosted by the National Population and Family Planning Board of Indonesia (BkkbN) and the Bill & Melinda Gates Institute for Population and Reproductive Health at Johns Hopkins Bloomberg School of Public Health.
This year's International Conference on Family Planning will help shape and influence the role and contributions of family planning in attaining the new Sustainable Development Goals.
The ICFP is more than a conference; it is a movement and a platform for strategic inflection points in the family planning agenda. The theme for 2016 is Global Commitments, Local Actions.
IPPF, the world's leading civil society organization in sexual and reproductive health and rights, will be play a leading role. We are on track to acheving our FP2020 goals as pledged at the 2012 Family Planning Summit and will be unveling an impressive and ambitious new target at the 2015 International Conference on Family Planning in Indonesia.
With auxilary events with UNFPA and other high profile family planning organizations, we will be showcasing our achievements over the last 2 years. We will also be launching our new strategic framework which ensures we maintain our quality standards whilst being globally connected, yet locally owned.