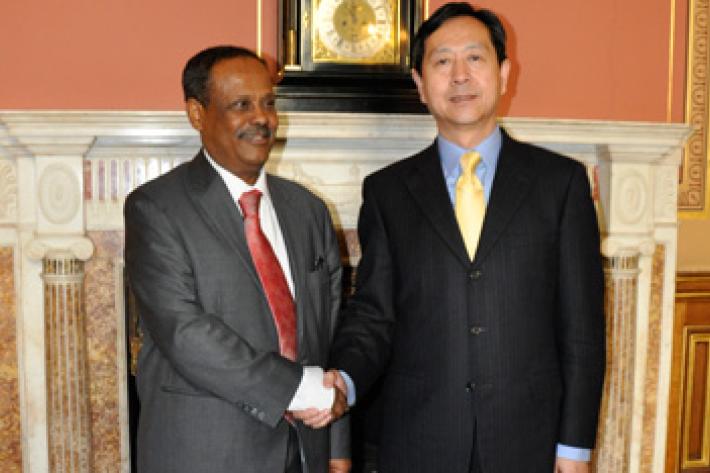 IPPF's Director General, Tewodros Melesse met the Chinese Vice Health Minister, His Excellency Dr Chen Xiaohong in London on Thursday.
They agreed to strengthen further the partnership between China and IPPF. During the meeting they discussed strategic collaboration within the Brazil, Russia, India, China, and South Africa (BRICS) framework, IPPF's Vision 2020 manifesto for sexual and reproductive health, aims for the Commission on Planning and Development (CPD) and post-2015 process, recent changes to Chinese policies and an exploration of South-North-South co-operation . 
Commenting on the partnership, IPPF Director General, Tewodros Melesse said:
"From our long lasting partnership with China, we have learned a lot and been able to support greater services and choice for men, women and adolescents in China.
"The new Chinese policies are an important development and we look forward to continuing our work with the people of China. Health, welfare and family planning are inseparable key ingredients for enabling people to live happily and harmoniously. 
"Family planning and health in China now are within the remit of one ministry and we look forward to continuing our co-operation working with this new structure." 
His Excellency Dr Chen responding to the discussions on sexual and reproductive health said:
''IPPF's work is significant and meaningful for social progress. Sexual and reproductive health is a key aspect of the post-2015 development framework. China supports IPPF's Vision2020. We are also willing to shoulder more responsibility for and contribute to efforts outside of China.'