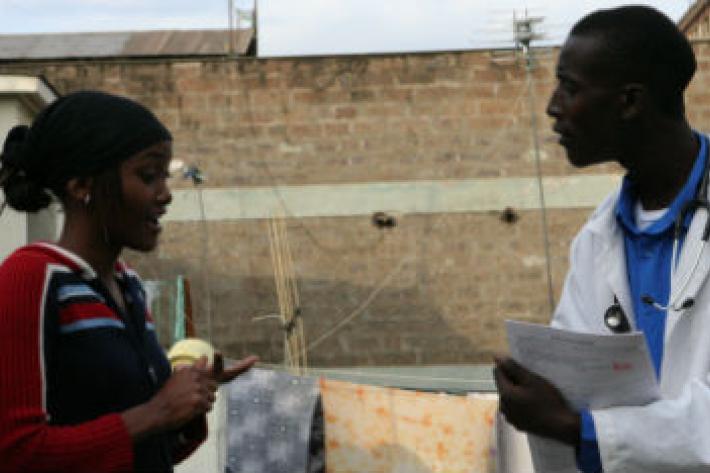 IPPF is proud to announce that 3 of its members have been appointed as key members of the FP2020 working groups.
The FP2020 Reference Group contains 4 working groups. Their aim is to provide technical support in the global effort to support women and girls, no matter where they live, to have the same access to lifesaving contraceptives and services.
Julia Bunting has been appointed to the Performance, Monitoring and Accountability Group. She is IPPF's Programmes and Technical Director. In 2012 she was the UK Government's lead on the London Family Planning Summit. 
She said, "I am delighted to be appointed to this working group. This is a key step in  working with partners to ensure that the promises and commitments made at the 2012 London Family Planning Summit are made a reality for women and girls."
Julia is joined by Dr. Roy Tjiong from the Indonesian Planned Parenthood Association (IPPA). IPPA is IPPF's Member Association in Indonesia. 
Jacqueline Bryld is on the FP2020's Rights & Empowerment Working Group. She has been the Programme Manager at IPPF's Danish Family Planning Association (Sex og Samfund) since 2010. She said, "FP2020 will expand access to family planning for millions of women and the work of the rights and empowerment working group will play a critical role. I am thrilled that I can contribute to this over the next two years."
The Rights and Empowerment Working Group will provide guidance and support to all the FP2020 groups on rights-based approaches to family planning. The Performance, Monitoring and Accountability Group will enable the accountability for implementing financial, policy and programming commitments.
After the Family Planning Summit IPPF's Director General, Tewodros Melesse, was appointed on the FP2020 Reference Group as a member of civil society.
Julia, Roy and Jacqueline are joined by other FP2020 members from key organizations such as AFP, DFID, the Gates Foundation, UNFPA and Population and Sustainability Network.