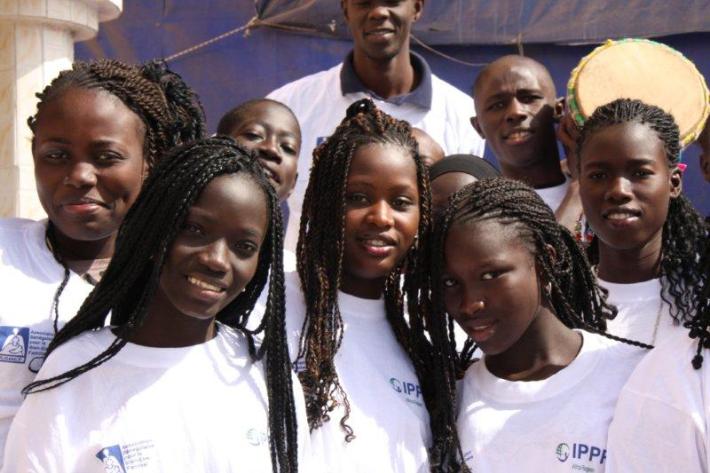 To coincide with IPPF's 60th Anniversary celebrations in South Africa, IPPF has just announced that it will be releasing the results of a major survey into young people's attitudes to sex across four African countries.
The quick-to-complete survey (specifically styled for circulation via mobile phone and Mxit), attracted a total of over 9,000 responses from young people in Namibia, Nigeria, Zimbabwe and South Africa.
Under conditions of strictest confidentiality, respondents were asked to provide information on when they first had sex, and whether or not they used contraception. They were also asked about what risks concerned them most in relation to sex, and – in the light of the growing importance of SRHR in sustainable development – what they thought of as an ideal family size.
Final research findings will be presented at a half day event in Alexandra on November 27th, hosted by IPPF Director General Tewodros Melesse, South Africa's Minister for Social Development Ms Bathabile Olive Dlamini and representatives from the Bokamoso Barona Youth Campaign. 
Panel discussions covering key areas of young people's sexual and reproductive health and rights will be staged, and at the conclusion of the event, IPPF will be looking to pinpoint critical aspects of the issue for incorporation into future policy and practice.
IPPF has long been energetically committed to young people's sexual health and rights. Over 40% of the organisation's resources are devoted to addressing their needs. 85% of IPPF's Member Associations have at least one young person on their governing board and 69% have at least one staff member under the age of 25.
IPPF recently convened a "Emerging Leaders Summit"  in Oslo, and young IPPF volunteers have taken part in national media discussion forums and globally significant events, most recently meeting world leaders at the London Summit on Family Planning. 
Many Member Associations have vigorous Youth Action Movements attached to them, and IPPF has a distinguished record of running innovative youth projects including the award-winning "Girls Decide" , "15 and Counting"  and the recently-launched "Myx" (a global youth SRHR movement).
The urgency of this emphasis on young people is unquestionable: under 25s account for 50% of new HIV infections, and girls and young women are the most vulnerable group.
Access to and understanding of contraceptives among young people is limited. Many young pregnant women resort to unsafe abortions. The need for education, information and services for young people is one of IPPF's most pressing sexual health priorities.
Add to that the fact that the world is home to the largest generation of young people in history and it's clear that attending to their sexual and reproductive health and rights is a global priority.
For 60 years, IPPF has been at the forefront of promoting and providing young people's SRHR. This research and discussion event demonstrate that as the organisation enters its seventh decade, it is as determined as ever to sustain its impact in this critical area of SRHR.