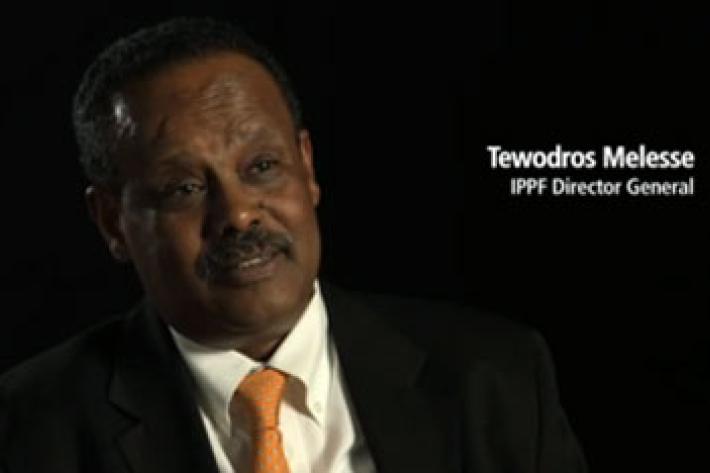 Commemorating its 60th Anniversary, IPPF amplified recent celebrations by publicy announcing the new action points underpinning all its future work.
Named "Vision 2020", the 10 action points are a call to action, driving forward the sexual and reproductive health and rights (SRHR) agenda. It's a global call, urging governments to prioritise this issue as central to achieving sustainable development.
The action points are admirable in their simplicity and clarity:
Establish (by 2015) a new international development framework that includes SRHR as essential priorities
Increase access to sexual and reproductive health and rights in order to close the gap between the top and bottom wealth quintiles by 50% by the year 2020.
Eliminate all forms of discrimination against women and girls to achieve de facto equality of opportunity for both women and men by the year 2020 
Recognise sexual rights as human rights by 2020
Engage young people in all policy decisions affecting their lives.
Provide comprehensive and integrated SRH services within the public, private and not-for-profit health systems by 2020
Reduce by at least 50% the current unmet need for family planning by 2020
Make comprehensive sexuality education available to all by 2020
Reduce maternal mortality by 75% by the year 2020
Allocate sufficient resources to make all nine targets achievable by 2020.
The mission statement is a distillation of 60 years of experience in the field, many hours of discussion amongst Member Associations, and consultations with governments and NGOs around the world.
Director General Tewodros Melesse called on the assembled audience of over 300 IPPF partners, to make a united commitment that this vision will become a reality by 2020.
IPPF has always been ambitiously driving the SRHR debate whilst delivering services to those most in need. This new mission statement, "Vision 2020", confirmed that IPPF's determination is as strong as ever, and more focused than ever before.