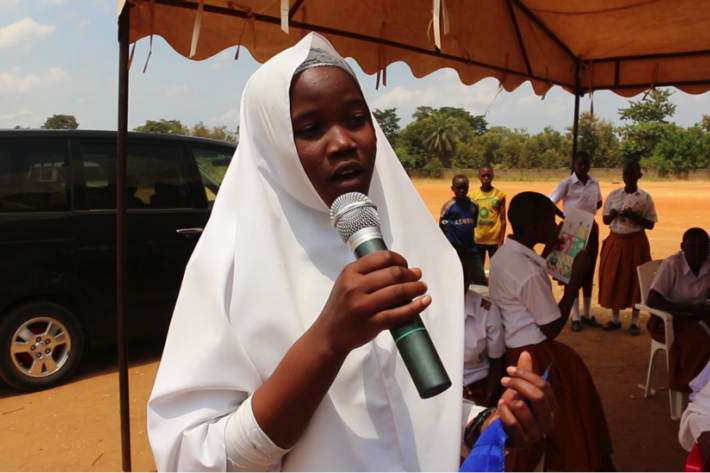 This year the International Planned Parenthood Federation has joined forces with the White Ribbon Alliance, Save the Children and World Vision to host a series of national Citizens Hearings.
These have been taking place in a number of countries including Afghanistan, Bangladesh, Burkina Faso, DRC, Ethiopia, India, Indonesia, Kenya, Malawi, Mali, Nepal, Niger, Nigeria, Pakistan, Tanzania, Uganda, Yemen.
In addition to the national hearings the partnership is also organising a Global Citizens Hearing which will take place at the World Health Assembly - the agenda-setting body of World Health Organisation - in Geneva in May.
The Global Citizens hearing will provide an opportunity for Ministers of Health to hear what citizens across the world have been saying about their reproductive health rights, needs and challenges.
We are calling governments to account for their delivery on Millennium Development Goal 4 (to reduce the under-five mortality rate by two thirds by 2015) and Goal 5 (to reduce the maternal mortality ratio by three quarters and achieve universal access to reproductive health by 2015).
Accountability- 2015 and beyond
The Sustainable Development Goals (the post-2015 framework) which will replace the Millennium Development Goals will be a voluntary, non-binding set of goals for governments to deliver. How well they are delivered – indeed, if they are delivered – depends on citizens and civil society's involvement in holding governments to account. The Citizen Hearings will push for a strong accountability framework for the new Sustainable Development Goals
Here's what people have been saying in their national Citizens Hearings.
In Tanzania  861 citizens, politicians, local leaders and professionals joined the Hearings.
One of them, Msagati, said:
"For leaders to be accountable, health policies should be coming from us, citizens and then submitted to government leaders and not otherwise."
And in Uganda, school student Rehema Haji said:
"I recommend for Government plans for maternal and newborn health services to give priority to our mothers who stay in villages since most of childbirth deaths happen in villages."
Mr Muhumza from Kabale, Uganda said:
"Leaders promise many things ranging from water, roads to provision of health services but do not deliver. We need to continue demanding from them so that they realize our demands are important"
Join this exciting project and make sure your voice is heard too. A calendar of upcoming hearings can be found here.