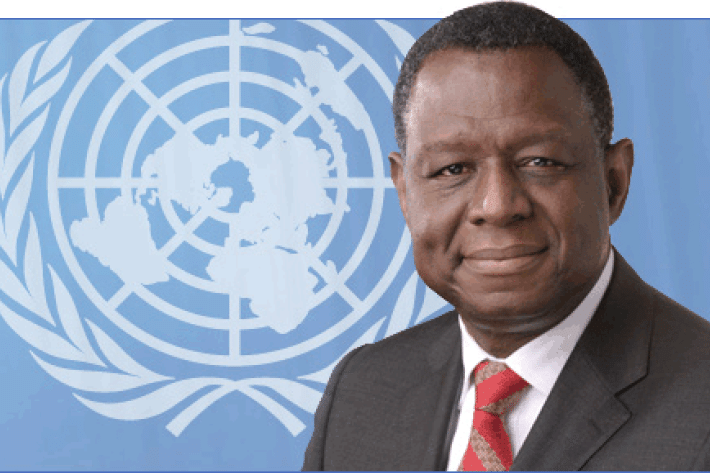 IPPF's 60th Anniversary event is a chance for representatives from all of the organisation's Member Associations to gather together, en masse, for the first time in decades. It's like a family re-union. But whilst big celebrations are planned, the vast majority of the week will be devoted to discussion of the next steps that IPPF and the SRHR community in general need to take to make good on the global promises made this summer at the London Summit on Family Planning, and on other key issues on the sexual health agenda.
To assist discussions and to add weight to the conclusions, a roster of leading politicians and legislators and representatives of the NGO and civil society communities will be speaking and taking part in panel discussions.
Of particular interest will be a discussion entitled "What place should SRHR play in the future global development framework?". It will be introduced and chaired by Dr.Babatunde Osotimehin (Executive Director of the United Nations Population Fund), and other panellists include Ms Ruth Levine (Global Development and Population Program Director, Hewlett Foundation), Mr Robert Clay (Deputy Assistant Administrator in the Bureau for Global Health, USAID), and the Honourable George Tsereteli (President, European Parliamentarians Forum on Population and Development).
Former Presidents and Director Generals from IPPF – including Dr.Fred Sai, Mrs Ingar Brueggemann, Mrs Angela Gomez, Dr Nina Puri, Dr Jacqueline Sharpe and Dr Steven Sinding – will all lead and report on sessions relating to advocacy, building the SRHR movement, reaching out to non-SRHR sectors of civil society, and promoting sexual rights as human rights.
There will also be a keynote address from Mr Francois Farah on the challenges of the Post-2015 Development Agenda.
From the political/governmental arena, IPPF will be welcoming senior figures including Madame Penehupifo Pohamba (First Lady of the Republic of Namibia, Patron of the Maternal and Child Health Agenda in Namibia, President of OAFLA, and Ambassador for Peace), Honourable Bethel Nnaemeka Aandmadi (the President of the Pan-African Parliament), and His Excellency Yutaka Yoshizawa (Ambassador of Japan to the Republic of South Africa). 
Image credit: UNFPA