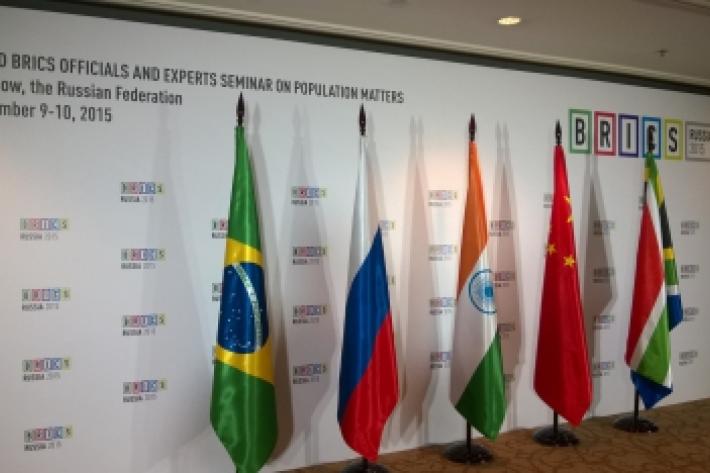 Third BRICS Officials and Experts Seminar on Population Matters, Moscow.
Government Ministers, officials and experts from the Federal Republic of Brazil, the Russian Federation, Republic of India, the People's Republic of China, and Republic of South Africa have gathered in Moscow this week to discuss policies and opportunities for collaboration at the third BRICS 'officials and experts' seminar on population matters.
Discussion topics include Ways to convert population challenges into population opportunities to facilitate economic growth and Incentives for women's empowerment.
Moscow 4 BRICS seminar on population, highlighting comprehensive sexuality education & preventing violence v women pic.twitter.com/ERrroJO4sm

— Alison Marshall (@AlisonMIPPF) December 10, 2015
Senior Advocacy Adviser, Alison Marshall, is representing IPPF and will present on Youth Policies. Over 40% of the world's population lives in BRICS countries, so a stronger focus on sexual and reproductive health and gender equality by BRICS governments will make a real difference to hundreds of millions of lives.
Alison Marshall said:
"Discussions in Moscow will lead to recommendations for the BRICS leaders meeting in January 2016. Today's presentations have looked at issues including gender equality, reproductive justice, access to health services and the opportunities presented by ageing populations. IPPF continues to engage with BRICS governments individually and as a group in support of the sexual and reproductive health and rights of the 3 billion people who live in their countries."