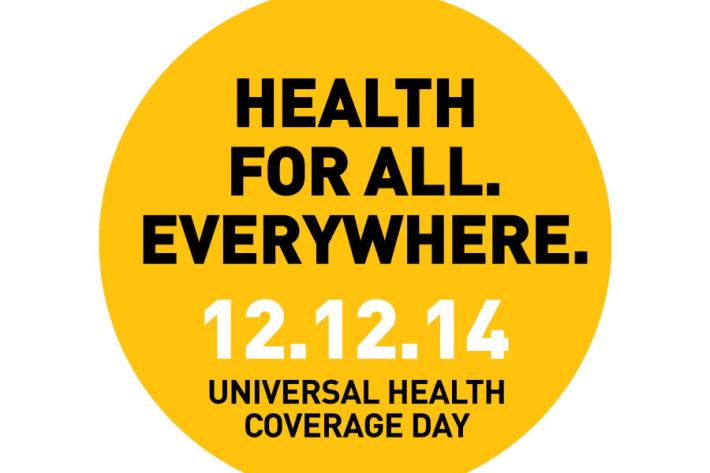 A coalition of more than 500 organizations from 100+ countries is marking 12.12.14 as the first-ever Universal Health Coverage Day, because health is a human right, and a cornerstone of sustainable development and global security.
Universal health coverage aims to change the way that health care is financed and delivered – so it is more equitable and more effective. Currently, lack of affordable, quality health care traps families and nations in poverty.   Worldwide, 1 billion people lack basic health care, and 100 million fall into poverty every year trying to access needed services, while one third of households in Africa and Southeast Asia borrow money or sell assets to pay for health care.
IPPF supports universal health coverage as one of several targets under a goal focussed on health, within the post-2015 development framework, and recommends that SRH services are explicitly defined as part the 'essential package' of services included under the coverage.
We support Action for Global Health's (AfGH) position that :
-              Universal Health Coverage must deliver on SRHR in order to fully realise the right to health;
-              Improved health equity should not only be an outcome but also an explicit intent of Universal Health Coverage.
The principles of human rights, such as universality, equity, solidarity and gender equality, must form the basis of the framework for universal health coverage in order to achieve better health outcomes for everyone across the world.
IPPF believes that individuals should not suffer financial hardship when seeking and accessing health coverage and care, and so financial risk protection must be in place to ensure the affordability of all health services to all people. 
After all, access to quality sexual and reproductive health services should never depend on where you live, how much money you have or your race, gender or age.