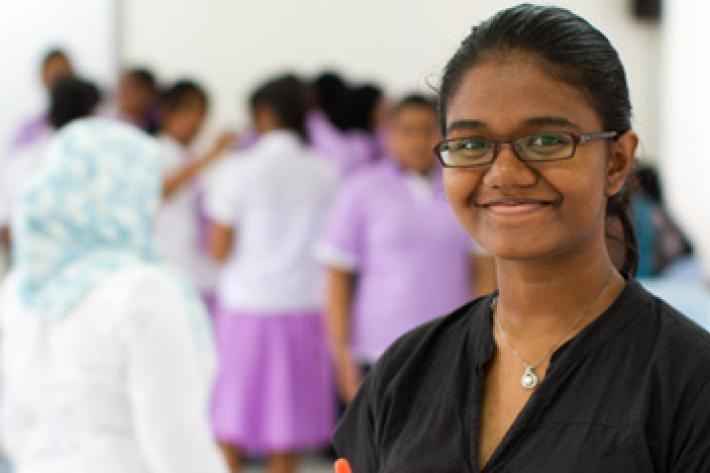 Women Deliver 2013 conference launched today in Kuala Lumpur with a speech from the Malaysian prime minister and a clutch of royal and political families taking part alongside grassroots campaigners and large-scale NGOs.
IPPF is a key player on sexual and reproductive health and rights (SRHR) and the biggest NGO providing family planning services. This week IPPF is playing a key role in this important global gathering with staff and volunteers contributing at meetings across the issues of SRHR.
Highlights on Tuesday included Dr Kimathi from our Africa Regional Office talking on abortion stigma, Doortje Braeken from our London HQ taking part in a session on youth sexuality education and Western Hemisphere Region director Carmen Barroso addressed a meeting on women and sustainability.
Barroso said there was "an intrinsic synergy between women's rights and [organizations working for] sustainability".
"We must join forces … the two movements need to listen to each other to create a just and sustainable world."
IPPF Director General Tewodros Melesse delivered a series of speeches at meetings taking place at the conference centre in Kuala Lumpur.
At one, entitled 'the role of professional association leaders in advocating for women's reproductive health', he said: "We have daughters, we have sisters… do we need statistics when we see them dying?  We all need to be agents of change."
"Every life, every girl, every woman is important.  We must hold governments accountable for every life that is lost."
And he argued that SRHR is a crucial component of the post-2015 framework.
IPPF Director of External Relations, Owain James, meanwhile took part in an event hosted by the European Parliamentary Forum.
He threw down a gauntlet to politicians around the world to put gender equality and sexual and reproductive health and rights at the heart of the post-2015 framework.