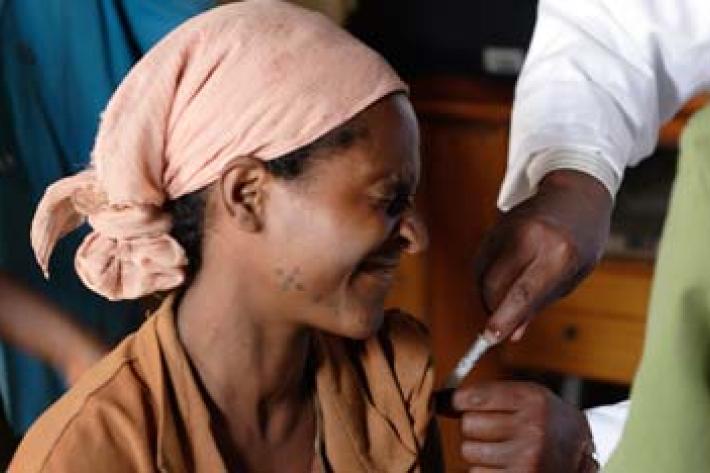 The last day of the Women Deliver Conference in Kuala Lumpur kickstarted with a morning visit to a reproductive health clinic in Pudu, KL. The visit saw IPPF Director General Tewodros Melesse, Regional Director for IPPF Western Hemisphere Region, Carmen Barruso joined by the President of the IPPF Member Association in America, Planned Parenthood, Cecile Richards.
The Pudu clinic visit was an opportunity to see the work of IPPF Member Association, Federation of Reproductive Health  Associations in Malaysia (FRHAM) and their specific service which caters for poor and marginalized groups such as sex workers and refugees.
The visit was followed by a a joint press conference where a new partnership between United Nations Population Fund and IPPF will expand services to 13 countries. The initiative has a unique focus on countries affected by natural disasters and conflict. 
"We welcome this initiative and value our longstanding partnership with IPPF, considering its support for family planning and its substantial service delivery capacity" said UNFPA Executive Director, Dr. Babatunde Osotimehin. Earlier, he announced that 40% of UNFPA's programme resources were dedicated to family planning. Included in this is the new IPPF joint initiative.

IPPF's Director General, Tewodros Melesse, said: "I'm proud that we can have a key joint role as we work towards the FP2020 goals. There cannot be meaningful development without sexual and reproductive health and rights. We're the largest NGO dealing with these issues on the ground."