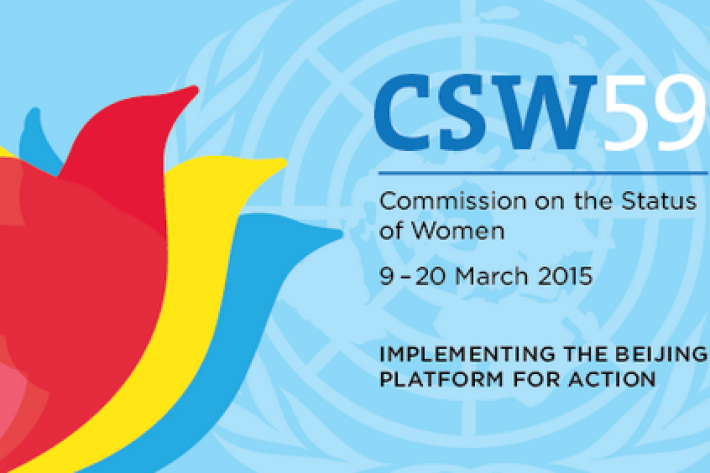 Gender equality, the realization of women and girls' human rights and the empowerment of women and girls, are fundamental to achieving sustainable development. 
As the moment for deciding the next generation of international developments goals draws near, the global community needs to put women and girls at the centre and to prioritise their access to sexual and reproductive health and rights, the International Planned Parenthood Federation said in its response to the "Future organization and methods of work of the Commission on the Status of Women" declaration decided at the Commission on the Status of Women (CSW).
The adoption of the Working Methods Resolution in New York on 20 March is progress of a kind after previous resolutions, but is disappointing in its recognition of gender equality and civil society engagement.
IPPF welcomes the references to human rights in several areas of the resolution which suggests that there is recognition of the role of human rights throughout CSW structures and beyond. IPPF also welcomes the defined link between CSW and future progress on the post- 2015 framework and encourages Member States to use this opportunity in a meaningful way.
IPPF welcomes the voluntary reporting mechanism that enables member states to share progress, challenges and best practices to accelerate change for women and girls nationally, regionally and internationally.
However, we regret that the resolution remains weak on references to gender equality in the mandate for CSW. We hope that member states ensure that broader issues of gender equality are reflected in discussions on emerging issues.
Civil society must be recognized as an influential voice that plays a critical part in how progress is made on gender equality. It is encouraging that the document mentions civil society engagement in previous CSW processes and opportunities for contributions to the work of the Commission in future. Making spaces for these voices is a key way to ensure that emerging issues that affect women and girls are well reflected in global discussions.  However it is disappointing that the emphasis on civil society participation is not stronger.
For the post-2015 framework to deliver the structural change required to eliminate poverty, it must build on the framing principles of the declaration, particularly the interrelationship between gender inequality, access to sexual and reproductive rights and health, and poverty eradication. We must have an ambitious, transformative goal on gender equality, women's and girls' empowerment and women's human rights in the new sustainable development framework.