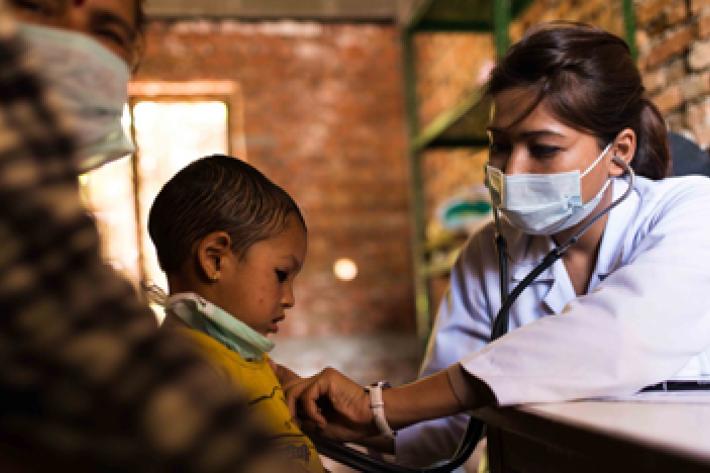 The United Nations Development Programme recognizes 11 July as World Population Day, a day to focus attention on the urgency and importance of population issues. The theme of this year's World Population Day is Vulnerable Populations in Emergencies.
All humanitarian crises present acute sexual and reproductive health challenges. Of countries worst affected by poor sexual and reproductive health, 9 out of the 10 are in a state of crisis.
In the aftermath of a disaster most other aid agencies provide basic food water and shelter. But IPPF delivers practical solutions for women and girls. We have a specialist team, SPRINT, purely focused on dealing with pregnancy, childbirth, reproductive health and the aftermath of rape and violence in crisis settings.
In emergency situations sexual and reproductive health services saves lives. We deliver to this international standard of care at the onset of every emergency. This is SPRINT's priority.
More than 33% of maternal deaths worldwide occur in crisis settings due to a lack of access to basic emergency obstetric services. This leads to a high maternal and newborn morbidity and mortality which is fully preventable.
Through our Member Associations our SPRINT impact in 2014 was remarkable. We covered many natural disasters, 4 of which were: Drought Sindh, in Pakistan, Argo landslide in Afghanistan, flooding in the Solomon Islands and flooding in Northern Bangladesh. Within just 6 months in each project, IPPF served 96,000 people with sexual and reproductive health services. We also assisted over 18,700 women of reproductive age and provided over 7,000 maternal and neonatal services.
In Eastern Europe our outreach was critical when the outbreak of fighting between armed groups and government forces displaced 600,000 people in eastern Ukraine.
In a crisis the vulnerability of women and girls increases. Sexual violence is highly prevalent and women are at increased risk of rape and STIs including HIV, especially if pregnant.
It is estimated that 14,000 deliveries will take place every month in the 14 highly affected districts of Nepal after the earthquake in April 2015. To address this 5 Maternity Care Centres and 9 Female Friendly Spaces have been established to provide health services, information and support.
In partnership with UNFPA and USAID-SIFPO, SPRINT in Nepal has now expanded into 8 districts. A total of 360 reproductive health camps have been planned until September. But it's estimated that 2.8 million people are in need of assistance. Help us to help more survivors like Parvati, a new mother whose home collapsed while she was still inside with her baby girl. She says "In these difficult times...I'm grateful that my needs as new mother are being considered."
We urgently need your help to protect and support women and girls at risk from the aftermath of the disaster.